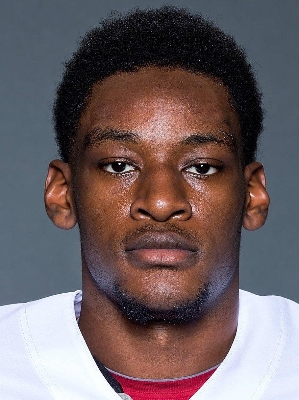 100 Days to Football Time in Oklahoma: #85 Sam Iheke
Posted on: June 8, 2018
Image via SoonerSports.com
The Path to Norman
Sam Iheke knew from a young age that he wanted to go to Oklahoma. He visited his brother in Norman on weekends as a kid and really enjoyed the university. Despite not having any D-1 offers out of high school, he decided that OU was the place for him. Read more on his journey here:
Walk-on Wednesday is back. Sam Iheke has a pretty good backup plan if the NFL doesn't come calling: https://t.co/Jiy5k4nz8A

— Brooke Pryor (@bepryor) September 21, 2016
Career So Far
Iheke played in two games in 2016, seeing action against ULM and Kansas. The 2017 spring game was a time for him to shine; the Texas high school product caught 4 passes for 29 yards and was open a lot throughout the game. While it's always tough to glean much from a spring game, it seemed he had the tools to contribute in 2017. However, the season saw him play in only the Tulane game.
Current Profile
Position: Wide Receiver
Height: 6'2"
Weight: 209
Year: Redshirt Junior
Stats
2017: 1 catch, 10 yards
Highlights
2018 Season
OU has a host of talented options at wide receiver. Hopefully, Iheke can carve a name out for himself and see more game time in 2018.