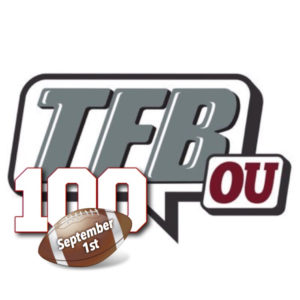 100 Days to Football Time in Oklahoma: #30 Calum Sutherland
Posted on: August 2, 2019
The Path to Norman
Calum Sutherland, a Fort Worth native, walked on with the Sooners in 2017.
Excited to announce that I will be continuing my academic and football career at the University of Oklahoma ☝🏻🏈 #BoomerSooner pic.twitter.com/9ALDA3IieN

— Calum Sutherland (@CalumSuth4) April 3, 2017
Career so Far
Calum took a redshirt season in 2017 and did not play in 2018.
Current Profile
Position: Kicker
Height: 5'9"
Weight: 187
Year: Redshirt Sophomore
Highlights
2019 Season
TFB reported this spring that Gabe Brkic is expected to take over kicking (field goals, extra points, and kickoffs), while sophomore Reeves Mundschau is looking to start at punter. However, Coach Boulware mentioned this spring that Sutherland may be a bit more accurate at kicker than Brkic. It looks likely that Sutherland will provide talented backup at both placekicker and punter this season.