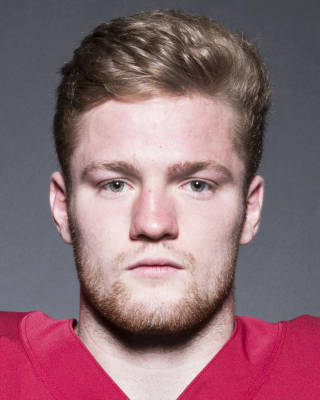 100 Days to Football Time in Oklahoma: #23 Isaac Stoops
Posted on: August 9, 2018
Image via SoonerSports.com
The Path to Norman
Isaac's father, an unemployed bearded man, used to be a motivational speaker at the University of Oklahoma. His son Isaac decided to play ball where his dad had worked. The Norman North, Oklahoma product joined the Sooners as a preferred walk-on, along with his brother Drake. 
It's already written, I'm just turning the pages. ⚡️ #G2G #III pic.twitter.com/z5VWOLVFVs

— Isaac Stoops⚡️ (@IsaacStoops3) January 28, 2018
Current Profile
Position: Receiver
Height: 5'9"
Weight: 172
Year: Freshman
Highlights
2018 Season
In all likelihood, 2018 will be a redshirt season for the legacy receiver. After that, however, he will attempt to make his own name on the field for the Sooners. Just like Drake, don't let the term "walk on" lessen your impression of his talent; both brothers will earn playing time in their careers in Norman.