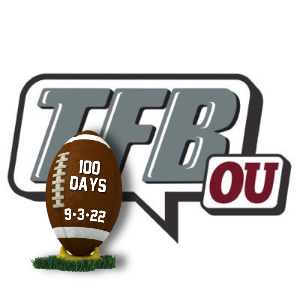 100 Days to Football Time in Oklahoma: #22 Joseph Weté
Posted on: August 12, 2022
Player Profile
Position: Linebacker
Height: 6'4″
Weight: 230
Class: Redshirt Junior
Seasons at OU: 3
Hometown: Washington, D.C.
The Path to Norman
Joseph Weté was a highly-rated recruit out of Washington, DC. He attended Gonzaga High School, where former OU QB Caleb Williams played. With offers from Michigan, Notre Dame, Penn State, and other top schools, it seemed like his recruitment would drag out closer to signing day. However, summer 2018 saw good news come Oklahoma's way, as Weté committed to the Sooners.
Career so Far
Weté played in one game early in the 2019 season against South Dakota, taking a redshirt season.
In 2020, Joseph played in almost every game of the season, mostly on special teams.
2021 was a step back, with only one game played on the year.
Stats
Years: 2021 | 2020 | 2019 | Career
Games Played: 1 | 9 | 1 | 11
Tackles: 1 | 1 | 2
Stats via Soonersports.com
This Season
Joseph Weté has now been at OU for three seasons, but has precious few snaps to show for it. It won't be easy to start earning more this season, with plenty of options at linebacker ahead of him. Weté has three seasons of eligbility remaining; he will continue providing depth this season while working toward increased playing time in future years.