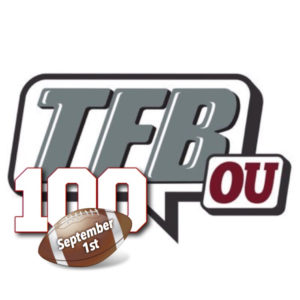 100 Days to Football Time in Oklahoma: #16 Miguel Edwards
Posted on: August 16, 2019
The Path to Norman
The South Florida pipeline to Norman is running strong. The 2018 class saw Nik Bonitto and Miguel Edwards join OU from the area. Edwards committed to the Sooners on an unofficial visit to Norman April of 2017.
Career so Far
Edwards signed in the early signing period, enrolling early at OU. He played a big role in helping the Sooners earn the commitment of 2019 CB Jaden Davis, another South Florida native.
Miguel took advantage of the new redshirt rule, playing in four games in 2018 to gain experience but also snagging a redshirt season. 
Current Profile
Position: Cornerback
Height: 5'11"
Weight: 171
Year: Redshirt Freshman
Stats
Highlights
2019 Season
The depth at corner took a hit recently with Tre Norwood set to miss the season. Three experienced players expected to see the most action at corner are Tre Brown, Parnell Motley, and Jordan Parker. Young guys like Edwards, Jaden Davis, Woodi Washington, and Starrland Baldwin are also competing for playing time at corner. The new staff has really emphasized depth this offseason and the cornerback spot has a bunch of studs. This will be big for OU in coming seasons, as those three experienced players are all either juniors or seniors. It seems that Edwards has put himself in a position to be first in line for playing time out of the young guys; he will see his fair share of playing time this season and look to earn the starting job in seasons to come.