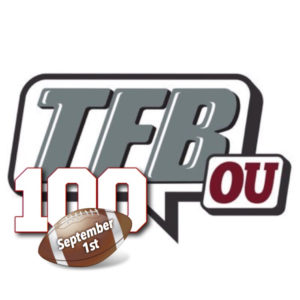 100 Days to Football Time in Oklahoma: #15 Jamal Morris
Posted on: August 17, 2019
The Path to Norman
Jamal Morris comes to OU out of Richmond, Texas. With offers from plenty of top programs, including Michigan, Texas, LSU, and Georgia, Morris had plenty of options for his college career. He's a big, aggressive defender with experience all over the secondary. On the weekend of the 2018 spring game, Coach Riley sent out seven sets of Twitter eyes. Morris accounted for one of those sets as he announced his commitment.
Sincerely, ….. ✍🏾#Committed

( V.C @BallerTribe ) pic.twitter.com/LaL5tGBNnl

— Jamal Morris (@KinngMorris) April 13, 2018
Current Profile
Position: Safety
Height: 6'2"
Weight: 192
Year: Freshman
Highlights
2019 Season
Morris is already looking like a great get for the Sooners. He is competing for playing time at safety and possibly even on special teams, as he has experience at punt returner. While it's difficult to predict if this will be a redshirt season or not, the safety spot is still very open and it seems certain that fans will see Morris contributing for OU this season.