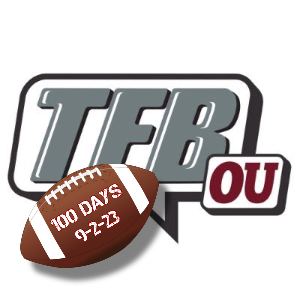 100 Days to Football Time in Oklahoma: #1 Dasan McCullough
Posted on: September 1, 2023
Player Profile
Position: Linebacker
Height: 6'5"
Weight: 227
Class: Sophomore
Seasons at OU: 0
Hometown: Bloomington, IN
Previous School: Indiana University
The Path to Norman
Dasan McCullough was a top 100 recruit out of the state of Indiana in the 2022 class. Over offers from Alabama, A&M, and Ohio State – he was once committed to the Buckeyes – McCullough picked in-state Indiana. After just one season, however, he entered the transfer portal. His brother Daeh was making his college choice at the same time; together, they chose the Sooners.
Career so Far
McCullough played in all 12 games his freshman season in Indiana, starting in four. He earned several freshmen all American honors for the season, and was a disruptive force for the defense.
Stats
Years: 2022
Games Played: 12
Tackles: 49
TFL: 6.5
Sacks: 4
Stats via Soonersports.com
This Season
McCullough has been battling at the cheetah spot all off-season, which was mentioned early as fitting his skill set perfectly. This week's depth chart indicated that Justin Herrington would be the starter, but Dasan will be right behind him. Look for McCullough to be a disruptive force for the Sooners this fall.