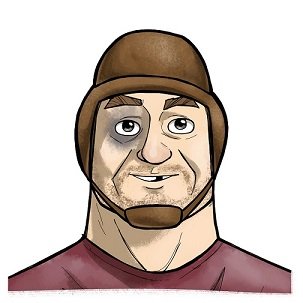 Upon Further Review…
Posted on: November 11, 2017
Wow!  How about those Freshman corners?  While there were a couple of big plays, there weren't really any headscratchers that we saw against Tech and Oklahoma State.
O line definitely answered the bell.  200 yards rushing  and 6.6 per carry for Rodney Anderson.
Baker Mayfield 18/27 for 333 yards and 3 TD's w/zero interceptions.  Quietly keeps rolling.
This was a team win.  I was as nervous as i've been in years before a game, and the guys came out and impressed.  Baker played a good game but the team really played a great one.
I would have liked to have seen Riley keep it dialed up, but I get that he probably didn't want to get anyone hurt up 24 points going into the 4th quarter.
This defense can be really really good.  They're young in a lot of spots, and just really inconsistent.  Still a dominant performance against the #6 team in the country.
TCU plays Texas Tech and Baylor.  Sooners have Kansas and West Virginia.  If both teams win out, we'll see a rematch in three weeks.  Really hopeful TCU wins out because i don't want to see OSU again.
Where does OU land in the rankings?  I'd put Miami #1, Bama #2, OU #3 and Clemson #4.  I think Wisky is #5.
How about Du'Vonta Lampkin?  If that guy can play like that he's a force.  I bet this performance resonated with several recruits.  With all the talent on campus I bet we see some booms.
RODNEY FRICKIN ANDERSON.