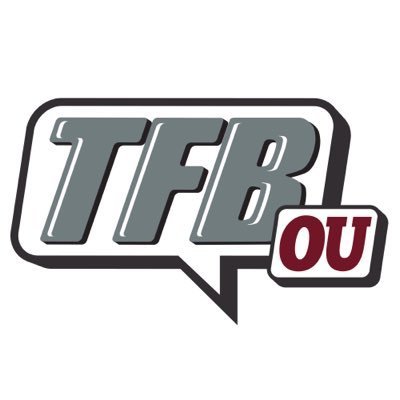 TFB Short | Spring Game Thought
Posted on: April 18, 2017
So, I finally had a chance to watch some of the OU spring game. I will admit I haven't watched it in it's entirety and I haven't re-watched the portion I did see. But I saw enough to come away with at least one thought…
This is a national championship contention level team.
I'm sure some of you are thinking, "tell us something we don't know" and some of you are thinking, "slow your roll".
For the people who are thinking, "slow your roll"…
I get it. OU lost two excellent running backs to the draft. OU lost a Biletnikoff award winning wide receiver. And the OU defense struggle a lot last year. Losing your veteran LB, Jordan Evans, who played great down the stretch hurts.
None of what jumped out to me were things we hadn't heard from sources and mentioned on the site. But "sources" telling you who looks good is ultimately just an opinion. Seeing is believing. So here is what I saw…
The offensive line is going to compensate for the lack of experience at the RB position. But more devastating for other teams is that the offensive line will protect a veteran QB that is not only accurate but can make plays with his feet. Mayfield behind this offensive line is going to be a tough out for anyone. Add to it that Lincoln Riley is pushing the buttons in this fully operational battle station, I think even Ohio State's secondary (who I'm just going to assume reloads) will have a hard time with.
"But the wide receivers…" There are too many that are on the brink to not have at least a couple break out. That level of competition is going to force a couple of guys to do something by the end of fall camp. Add to that a seasoned and talented veteran like, Jeff Badet…there will be weapons available.
At running back…this was the position that concerned me most but again, behind that line, not so much. With Sermon and Anderson's size and Sutton and Adam's explosiveness, that's a lot for linebackers to account for.
Defensively, I've come to accept that OU is simply going to be a bend don't break defense. They're going to be finesse on the back end and conservative up front. But two things make me feel like they'll be good enough this year. First, the emergence of Parnell Motley. He's what OU wants in a CB. He's quick in and out of his breaks and he has a knack for the ball. OU isn't a timing disruption secondary. They want to read and react. He's the guy they were missing.
The four man front, forces Mike, by alignment and numbers to be less conservative up front.
In the end that will be enough.
The Big 12 will be tough this year and the Sooners have to beat an always difficult Ohio State. They may not do it but this team is dang good and, in my opinion, can do it.