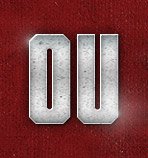 TFB Short | Brent Venables
Posted on: January 1, 2017
Last night former OU DC, Brent Venables and his Clemson defense held Ohio State scoreless…GOOSE. EGG.
I'm sure most of you are thinking, "where was that Brent Venables at Oklahoma?" Or, "Why did we let him go?"
I don't have the answer but I have some theories on why Venables has been so successful at Clemson. I think we have to start by acknowledging that while at Oklahoma Venables' defense had it's ups and downs. There were times when the Oklahoma defense was fantastic and many times when it was bust after bust. In short, while the defense had some fine moments, it just wasn't up to the standard the Oklahoma fan base expected. That isn't to say that it is now but that's another matter.
Here are some possible reasons Venables is having so much success at Clemson.
Defending Less Plays
You can look at the stats on various sites. There are far more teams in the Big 12 running far more plays than there are in the ACC.
In 2015 there were 7 Big 12 teams ranked in the top 25 in number of plays run per game (Oklahoma was one of them). Contrast that with only 2 ACC teams in the top 25 and one of those was Clemson.
So Venables is defending less plays.
Still, I suspect that isn't going to satisfy most. We all have eyes. We can all see Brent's defense is just better. Again, he just shut out an offense that was scoring at will in Norman.
Strength & Conditioning/Development
The defensive coordinator builds the structure of the defense and he makes the calls but he has to have the tools to work with. I can't say for certain that the development at Clemson is better. There's always this argument between recruiting and development. And I don't know enough about the S&C program at Clemson. But S&C and overall positional development is something to consider.
Talent/Recruiting
A friend of mine takes a bus full of athletes to college campuses every year. One of the schools they visit every summer is Clemson. He tells me that every kid who visits Clemson wants to commit there. He said there's just a vibe there that the kids love. So for the most part Clemson is getting who they want. And it helps that they are putting out high NFL draft picks.
What people don't understand about OU is that they've gone through quite a bit of change behind the scenes in terms of recruiting. That cultural change began with Jerry Montgomery and then continued with the hire of the new coaches. So there is something to be said for the overall talent that Brent has now compared to what he had at Oklahoma.
I want you to really let this sink in for a minute. OU plays in a pass happy league but has not had a first round cornerback in nearly 15 years. OU hasn't had a first round defensive player since the 2010 draft.
However, I want to temper this point. People will be quick to point out that Brent has a ton of defensive line talent just south of him in Georgia and just north of him in North Carolina. However I want to make a couple of points here…
1. He is still having to recruit against a ton of powerful programs in very close proximity…Georgia, FSU, Florida, etc.
2. Consider the level of defensive line talent Missouri was putting out under coach Kuligowski (now DL coach at Miami). Where was that talent coming from? A lot of them were undervalued HS kids from Missouri, Kansas, Texas. That's the Sooners recruiting territory.
He's Changed
If you talk to guys who played under coach Venables they will tell you that he had a tendency to be a little too complex. We all remember watching the back end fall apart at times.
Venables had to be the tester for all these Big 12 offenses when they came on the scene, not least of which was the Art Briles attack. So it's normal to expect him to have simply developed into a better defensive coordinator. I was told that he did simplify his defense when he arrived at Clemson and you can see him play quite a bit of man coverage on the back end.
It's important to note that Venables defense has taken some time to develop at Clemson. He wasn't lighting the world on fire in his first year.
Aggression vs. Bend Don't Break
Venables is aggressive. He always has been and it seems more and more clear that the marriage of Mike's desire to be sound at all costs and Venables reckless abandon was a match made in heaven.
Now, much later into their careers, Venables is still aggressive and Mike still wants to be sound but it's been shown time and time again that an aggressive defense gets guys drafted, which brings in more talent and brings in more of that talent which allows teams to practice the way they play (tackle in practice).
Aggression also seems to be the way to go in dealing with spread offenses. Bottom line is, Venables seems to run an attacking style defense in line with most of the more successful defenses in this era and OU currently runs more of a bend-don't-break style defense.
Venables defense is fun to watch…it's fun to play in. He's obviously figured out how to be who he wants to be (aggressive) without sacrificing soundness.
Having said that, the Sooners defense can work. They have to become more fundamentally sound (tackling, leaning and locating, pursuit, etc.). But they also have to have a clear vision about what they want at each position, especially on the defensive front. If they want to eat blocks up front then the days of recruiting 230 lb pass rushers and turning them into 2 gap or even B gap DTs needs to end. I think winning a commitment from Zach McKinney was a step in the right direction. I'll write more on this in a separate post.
Acceptable Standard
Dabo Swinny's presence as the head coach can't be overlooked. I suspect he is a big part of Clemson's ability to recruit at a high level and get the most out of his players. I surmise that he has a minimum level of acceptable success that forced coach Venables to up his game. And when you're DC is under pressure to perform, you can bet his position coaches are either going to perform or someone is getting fired.
Final Note
After the Sooners lost to Clemson last year, sources tell me that while coach Bob Stoops wouldn't acknowledge this publicly, he made it very clear to his staff that talent lost them the game. And you've seen the Sooners recruit at a much higher level this year than they did in the previous one. But when we talk about talent that isn't necessarily a discussion of stars.
It is a discussion of understanding your scheme and identifying the right players to fit said scheme.
It is a discussion about developing those players whether they are the five star cornerbacks that Alabama has or the two star cornerbacks that Michigan State put in the first round.
It is a discussion about competition. You don't want your smartest player to have a lock on a position for 2-3 years because he's your smartest player. You want your best athletes on the field. You want your hungriest athletes on the field. That happens when your ass get's pulled when you can't close space quick enough (lose weight, get faster) and your ass get's pulled when you bust (study harder, get smarter) and your ass get's pulled when you don't tackle in space or your ass get's pulled when you can't get off a block. You can't keep 85 kids engaged when only 22 have a real shot at playing. And you can't keep those 22 motivated if they know that to be the case.
It is a discussion about relationships. You can't have talented players sitting the bench because coaches can't reach them or connect to them or figure out how to bring the best out of them.