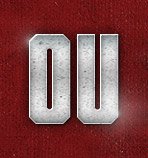 Super K's Recruiting Summary (UPDATE 9:00 am)
Posted on: February 14, 2014
I've got a flight to catch in a bit y'all so this will be kind of brief. As always, we appreciate y'all stopping by to read.
PJ Mbanasor (2015 CB – Pflugerville, TX) – Mbanasor has become one of the hottest cornerback prospects around. Since his TCU offer and commitment, only 2-3 weeks ago, Mbanasor has picked up offers from Oklahoma, Wash. State, Notre Dame, Texas Tech, and the most recent one last night was Ole Miss. In speaking to Mbanasor it also sounds like he's receiving serious interest from Oregon, Florida, Ohio State, Clemson and Baylor.
So where do things stand with PJ and Oklahoma? Well it sounds like things are pretty good. I was told PJ does indeed plan on attending the Oklahoma jr. day! We all know coach Mike loves big corners and PJ is one of the biggest around. And unlike most big corners, he moves more like a true corner and not a safety. Adding Mbanasor to the list continues to build on the number of high profile players that will be making their way to Norman for the March 1st jr. day.
JR Hensley (2015 OL – Edmond, OK) – Had a chance to speak to Santa Fe OL, JR Hensley and he confirmed that he has been invited to the Oklahoma jr. day and will be attending. In talking to our guys, they feel that while Hensley has talent he needs some time to develop. The concern is he might not be quite athletic enough to play OT or quite strong enough to play OG. However, in asking around about Hensley it sounds like he just needs some off-season work to get the most of out of his talent. We'll be keeping an eye on the big man out of Edmond.
Louis Brown (2015 OLB/DE – Burton, TX) – Louis Brown is a stud out of Texas. Simple and plain. He's around 6'5 and it's no wonder that he recently picked up an Oklahoma offer. He also recently picked up an Oregon offer and while it came as a surprise to Brown, it really doesn't surprise us. He's that long, lean, ultra athletic guy that Oregon loves to have.
I talked to Brown for a while and he doesn't strike me as one of those kids who grew up in Texas wanting to play for the Longhorns. In fact, two schools he said he really likes are Ohio State and Clemson. I asked him if he had a leader right now and he gave me some good news that isn't necessarily going to sound like good news. He said Oklahoma State is his leader.
Why is that good news? Well he also told me that he's never visited OU (THE University of Oklahoma) but the fact that he has a leader in the state of Oklahoma tells me that playing in the state is something he is interested in. Now it's just a matter of getting him on campus and showing him the rings and the fact that Norman isn't Stillwater.
I asked him if he plans on visiting Norman and he said as of now his plans are to take an official visit there. I know it's early, but I feel like Brown is the kind of player Oklahoma could recruit hard and have a really good chance at. I also think he fits into our scheme perfectly.
Torrance Gibson (2015 QB – Plantation, FL) – I know a lot of people in the recruiting world just assume that Torrance Gibson is going to end up at Ohio State or maybe Miami or LSU and that may very well be the case. But as I said last week, Torrance is taking a serious look at Oklahoma and I would not count us out just yet. I've talked to even more people that I trust about Torrance's ability and I am always met with very high praise. He sounds like the absolute real deal.
I talked to someone close to Torrance for a while and he basically said that he feels like while Torrance may have his favorites at the moment, that's common for Miami kids who haven't had a chance to see things. He said if Torrance decides to come out and see Norman then the OU could be firmly in the mix. I am also told that he is definitely interested in seeing what the Sooners are about. Again, I'm not counting us out of this one just yet. I think it's still early and, let's face it, Oklahoma has a great QB pitch in terms of the high profile signal callers they've developed. And some of the offensive changes will only help Oklahoma's pitch.
Lastly, Torrance has made it clear that he wants to commit closer to signing day which is pretty rare for a high profile QB. But that also means that a lot of teams will fall out of the race simply due to their need to secure an early QB commit. Additionally, Torrance will likely get to see exactly what a mobile QB can in our scheme do next season when Trevor takes the field full time. The Sugar Bowl was just a glimpse. If the Sooners decide they are going to fight to stay in this one, I would bet Oklahoma could at least secure an official visit. But again if Gibson decides to take an unofficial to Oklahoma then that would be huge. I do know that Torrance is at the top of the list for the Oklahoma staff. It's going to come down to whether they feel like it's a winnable fight.
Josh Wariboko (2015 OG – Oklahoma City, OK) – Earlier this week we reported that Josh Wariboko will be taking a trip down to Austin for the Texas jr. day. A number of Josh's friends and his brother are going to be attending the jr. day there as well. My initial take on the situation was that it is nothing to worry about for OU fans. For the most part, I still feel that way. But I felt the same way about Courtney Garnett's trip to Notre Dame and we all know how oddly close that one was.
The bottom line is when a player takes a trip they get to see something new and exciting. I do gather that Josh want's to see what else is out there, but I was also told by someone close to Josh that he gets really upset that people assume he is a "soft" verbal to Oklahoma or when people speculate about him decommitting. And that's good news, but we'll keep an eye on this one.
Dahu Green (2015 WR – Moore, OK) – The tall and talented Westmoore WR picked up his first FBS offer this week from Louisville. We truly believe it will be the first of many. I can tell y'all that Ryan Broyles is a huge fan of Dahu. When he reviewed his film and wrote his evaluation he didn't realize that Dahu was an Oklahoma HS player. He was really excited to know that we have that kind of talent nearby.
Apparently Dahu is also being recruiting by Iowa and while they haven't yet offered, he told me that the coach recruiting him said "I'm coming to get you." The Sooners did invite Dahu to a spring practice, however he won't be able to attend. But I get the sense that Dahu is wide open, though I'd say if Oklahoma State offers they would be the early leaders only because they've shown the most interest. The impression I get is an OSU offer could come soon. However, Dahu is originally from California so he doesn't really have any loyalties locally. We think he's very talented and certainly believe Oklahoma should stay involved in his recruiting.
Coach Jackie Shipp – So this might be a strange addition but I figured this was as good a place as any to add a note about former Sooner DL coach, Jackie Shipp. There are a lot of rumors that Coach Shipp was using negative recruiting tactics against Oklahoma and really slamming his former team. I can't verify if this has or hasn't happened, but I did ask a friend who is a 2014 Arizona State commit and was recruited by Oklahoma if Shipp was indeed slamming Oklahoma. This particularly player had recruiting interaction with Shipp and when I asked him if he (Shipp) was trashing OU he said, in no uncertain terms, "no (he) never threw dirt on OU." Again, that doesn't account for every recruit but it's one recruit's take who was heavily recruiting by both schools.
Happy Valentines Day!
– (UPDATE 9:00 am): Sooners make the early Top 15 cut for 2015 LB and recent Junior Day visitor, Justin Hilliard (Cincinnati, OH).
Top 15 (No Order) Michigan Bama Iowa OSU Florida Oklahoma Texas A&M UK South Carolina Ole Miss Southern California ND MSU Arkansas FSU

— Justin Hilliard (@JHilliard47) February 14, 2014