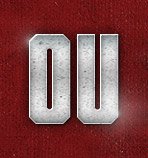 Super K's Recruiting Summary
Posted on: February 7, 2014
Oklahoma had a great finish to their 2014 class and has been really aggressive with their recruiting strategy in 2015. So we'll go through a few notes:
Torrance Gibson (2015 QB – Plantation, FL) – I've known about Torrance for a while through some of my friends in the Miami area. Everyone I've talked to about him say he is the absolute real deal. I've been told that he's still raw as a QB, but his upside is tremendous. Torrance has offers from just about everywhere in the country, but just picked up an Oklahoma offer this past week.
I actually asked Torrance a while back (before his OU offer) if that was an offer he wanted and he said absolutely. A lot of folks think he is a long shot for OU, and that may very well be true, but in talking to him after the offer I get the real sense that he's pretty open right now to all comers. He said he'll try to make a list of schools he's seriously considering once he has a chance to take a few unofficial visits around the country.
PJ Mbanasor (2015 CB – Pflugerville, TX) – This was another offer that went out earlier this week, though many people probably didn't notice because of all the signing day hoopla. PJ is a legit 6'2″ and has really good man-coverage skills for a kid his size. He literally looks like a big safety. He uses his hands well, but relies on them a little too much at times. He's got to continue working on using his feet to keep himself in position.
PJ is another kid whose ceiling is off the charts. He already looks like an NFL cornerback. He's currently committed to TCU, however Oklahoma is recruiting him hard and after speaking to PJ I get the sense that he may very well visit for the March 1st jr. day.
Breylin Mitchell (2015 DE – Round Rock, TX) – Speaking of another TCU commit that may be open to Oklahoma, Breylin Mitchell is still being recruited heavily by OU despite his early commitment to the Horned Frogs. Breylin told me that Oklahoma is recruiting him as a defensive end. He said that he's still open to other schools and certainly open to Oklahoma. The good news for OU fans is Breylin confirmed that he will be at the March 1st jr. day which is starting to look like it could be full of 2015 studs!
Louis Brown (2015 ATH/OLB – Burton, TX) – I love this kid. We haven't had a chance to take a detailed look at Brown, but everything we've seen so far is impressive. He plays a ton of positions for his school but is being recruited by Oklahoma as an outside LB. He's a very long athletic kid that runs really well. As a running back his lateral movement is something to see.
I talked to Louis a little bit and was supposed to speak to him in more detail yesterday, but was wrapped up with other things. However, when I spoke to him earlier in the week it was clear that he wanted to take a visit to OU for the March 1st jr. day but still needed to get everything worked out with his family.
Conner Dyer (2015 OT – Mesquite, TX) – Conner visited Oklahoma for last week's jr. day, but I just now finally got a chance to speak to him a little bit. Oklahoma seems to have a bit of an advantage here because he plays for the same team as Oklahoma's newly signed OG, Jonathan Alvarez. It's pretty clear that he had a great time at the jr. day and he expressed to me that Oklahoma is a serious contender in his recruitment.
Random 2014 Notes:
Kenyon Frison – How big was that?! That was a huge grab for Oklahoma. There was some confidence that he would end up at OU that came from a family member, but we were still really hesitant because we knew that the Oklahoma coaches were uncertain how it was going to play out all the way up until the night before signing day. Needless to say, they were extremely excited to get the commitment and signature from Kenyon. A true left tackle was a must and we picked up one with a ton of upside.
Steven Parker – As I've mentioned, I know Steven's father pretty well and I just want to say a few things about both of them. You may have noticed that Steven did not have an Auburn or Texas A&M hat on the table. The reason for that is Steven has been raised to respect people and he felt it would be disrespectful to do the "hat thing." He genuinely loved Coach Sumlin and Coach Yates and the whole Parker family really fell in love with Coach Malzahn as well. Steven's father really praised Malzahn a great deal. He said he is an incredibly genuine man. In fact coach Malzahn reached out to Steven after he committed to Oklahoma and wished him well and expressed his support for Steven, thanked him for the opportunity to recruit him, and told him that he wished that would have recruited him earlier.
I can tell you that Oklahoma fans should be glad he didn't, haha. He still may have ended up at OU, but it would have been tougher. Having said that, I cannot tell you what a tremendous job Oklahoma did in recruiting Steven. Parker's father is not one to give out unwarranted compliments. He's a straight shooter. So when he says Oklahoma did a magnificent job recruiting Steven you can believe it.
And for those of you who have been wondering if Steven can start from day one…I can tell you that the coaches genuinely believe he can. It's not just talking points for the public. Coach Mike Stoops absolutely loves Steven's ability and believes he has a real chance to start as a true freshman. Obviously no one knows for certain, but there is a lot of confidence within Oklahoma about his ability.
Deondre Clark – This is obviously an odd situation. All I really wanted to say on this is something that we mentioned on signing day; namely, that it's been made clear to us that the journalist who reported that Deondre signed with LSU claims that he was directed to do so by LSU. We weren't there so we have no direct proof, but that's what we were told and we have no reason to doubt it. I will say this as well, on signing day, from what I can gather, Oklahoma was in the dark about what was going on. Either way best of luck to the young man.
Courtney Garnett – Despite all the question marks leading up to signing day, Courtney Garnett's NLI was signed and faxed early in the morning without any drama. The simple reality is that these recruiting trips can be exciting for recruits and it takes time for the excitement to die down so that they can really look at each school for what it really is.
Oklahoma was very fortunate that they had recruited Courtney's mother so well and of course the fact that Coach Montgomery had such a longstanding relationship with Courtney was big. The recruitment did come all the way down to the night before signing day, but from what I've been told is the coaches went to bed confident.