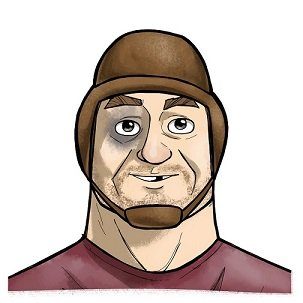 Sooners vs UCLA | What I'll Be Looking For
Posted on: September 7, 2018
Hey, Sooner fans! Really excited for the matchup this weekend against UCLA! Here are my initial thoughts and what I will be looking for!
1. How will Oklahoma's offense match up against the strength of UCLA's team which is their defense?
7 of the 9 scores for Oklahoma last week were big plays that popped wide open. That's not going to happen all the time. Can Oklahoma sustain drives when they face a better defense? Granted 10 of 11 defensive starters were back for FAU, and they were media darlings. Still, we don't know how good they're going to be until we see them play a few more games.
2. Will Oklahoma's youth outmatch UCLA's?
UCLA is an extremely young team. Wilton Speight, the Michigan transfer is out at QB, so we'll see a mobile QB come in and face Mike Stoops' defense. The last time Oklahoma shut down a mobile QB was Seneca Wallace in the early 2000's. Do we see the defense play aggressive, sound and hungry again this week?
3. Oklahoma's backups outscored Florida Atlantic's starters 21-7.
That's a showcase of serious depth, and why I think this team will be better served down the stretch. Oklahoma's Starters ran them completely out of the stadium Saturday. Not sure if I've ever seen an OU game where the starter at QB is pulled in the 1st half because you're up so much.
4. How will Oklahoma handle UCLA's tempo?
I think this will be a great dress rehearsal for Big XII play.
5. Can Oklahoma's defense get off the field?
Everyone likes to point at how fast Oklahoma's offense scores as a problem for the defense. Still, it falls to the defense to get stops. They did that last week and were extremely dominant.
6. Will Beamer ball show up again?
I think we'll see another kick either get blocked or almost get blocked. I also think we'll see more production out of the return units.
7. How well will the Sooners be able to run the ball?
I gotta think this Offensive line will handle them defensively, but Riley's offense needs the run to open up the play action game.
8. Turnovers in every game determine the outcome most of the time.
Can Oklahoma continue to play clean and win this game?