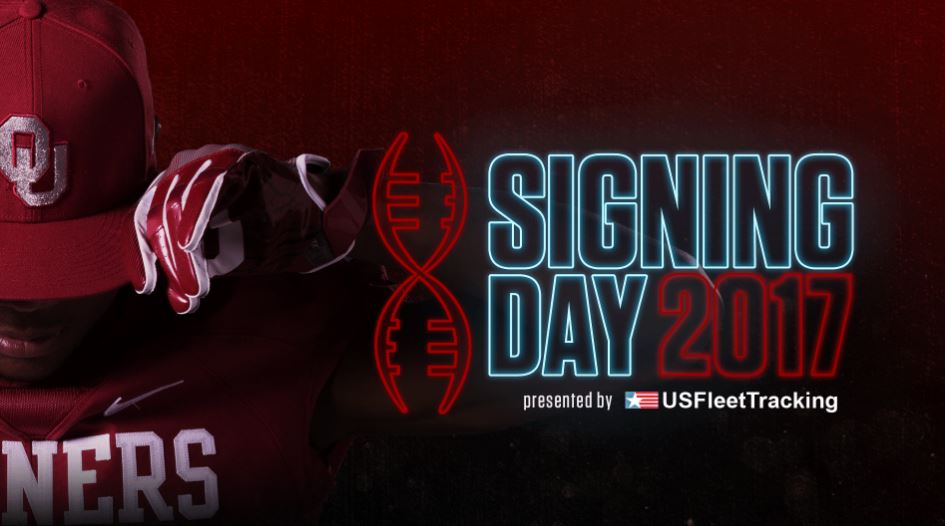 Sooner Squad 17 Update – Game 5
Posted on: October 10, 2017
Image via SoonerSports.com
Sooner Squad 17 (SS17) was a very hyped class for the Sooners. It featured some good talent and a lot of promise. What will be exciting is to see the development of these players during their time at OU. SS17 started out with 27 players. Although one is no longer on the team, the late additions of Dillon Faamatu and, for the purposes of this post, Jeff Badet made it 28. (Yes, I know Badet is not technically in the recruiting class).
This is our weekly look into how that class is performing and what their contributions were in the most recent game.
ss17 – game 5 played
– Jeff Badet
– Robert Barnes
– Marquise Brown
– Tre Brown
– Grant Calcaterra
– Dillon Faamatau
– CeeDee Lamb
– Kenneth Murray
– Tre Norwood
– Trey Sermon
10 players saw the field from SS17. That ties the season low for how many played. It marked the return of Robert Barnes from injury.
SS17 – Game 5 Stats
– Jeff Badet: 1 reception, 18 yards
– Marquise Brown: 2 receptions, 16 yards
– CeeDee Lamb: 2 receptions, 26 yards, 1 touchdown, 92 APY
TOUCHDOWN: CeeDee Lamb with an electrifying score. #Sooners pic.twitter.com/I2Xvc0b4lb

— Sooner Gridiron (@soonergridiron) October 7, 2017
– Kenneth Murray: 2 UA tackle, 4 A tackles
– Trey Sermon : 18 carries, 90 yards, 1 fumble, 5 receptions, 54 yards, 1 touchdown
TOUCHDOWN: Mayfield ➡️ Sermon. #Sooners pic.twitter.com/qVTFbBhSCI

— Sooner Gridiron (@soonergridiron) October 7, 2017
Those contributions accounted for:
– 51% of the carries
– 47% of the rushing yards
– 0% of the rushing touchdowns
– 40% of the receptions
– 36% of the receiving yards
– 100% of the receiving touchdowns
– 52% of the all purpose yards
– 9% of the total tackles
All in all, it was a rough game for the whole team, including SS17. CeeDee Lamb being injured was tough. Kenneth Murray made some freshman mistakes. Trey Sermon had a fumble. Jeff Badet had several drops.
With that said, there were some bright spots for SS17. CeeDee Lamb was looking very sharp before being injured. Sermon again showed why he is such an integral part of the offense.
The biggest takeaway from Week 5 for SS17, besides getting healthy, will be how they respond to a loss. They have now experienced about as high as a team can get (winning at Ohio State) and about as low as they can get (losing to Iowa State at home). Will the upperclassmen leaders guide them through the process and show them how to respond? Will they come out against Texas with a fire lit and a desire to prove themselves? We'll find out on Saturday.