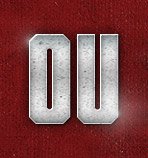 Post Jr. Day Notes (UPDATED 11:45 am)
Posted on: March 3, 2014
I was out of town for the weekend so I wasn't able to follow the jr. day as closely as I would have liked but after talking to a few people I did manage to get a few post jr. day notes for y'all:
– Maybe one of the most interesting things I heard all weekend from a recruit was in regards to the forthcoming facility development/expansion. This information came from a recruit at the jr. day and I have not verified it but the recruit told me that the Oklahoma coaches told them that there were plans to turn the practice field adjacent to the stadium into a brand new state-of-the-art indoor facility.
– Was also told that the coaches were saying the weight room could be something like three times the size of the current weight room.
– Oklahoma again went with a small jr. day, something like 13-18 recruits. This seems to be a trend as I was told Arkansas did a similar thing this weekend. In talking to some local coaches in Texas I'm told that the recruits actually prefer that. One coach told me that he had a player go to a jr. day and when he came back he told the coach "if I knew so many kids were going to be there I wouldn't have went."
– To that point the recruits clearly enjoyed the fact that they were able to spend a lot of one-on-one time with the coaches including HC Bob  Stoops.
– One of the best quotes of the weekend was from CB PJ Mbanansor who said "at Oklahoma the winning will take care of itself, I just have to focus on winning a job". He kept emphasizing, "Oklahoma just wins. Oklahoma just wins. They aren't talking about what they are going to do…they are doing it." It sounds like this was a big point of emphasis the coaches made. I was told that coach Stoops was walking around with a statistics sheet and anytime he was asked a relevant question he pull out the sheet and rattle of stats. I think Oklahoma is trying to make the point that other schools are posers and Oklahoma is the real deal. However, this definitely makes me feel like Oklahoma in general has been losing the PR/marketing battle during the football season.
– The recruits watched some of the Alabama game which obviously made a big impression. Most of the recruits had already seen the game but it drives the point home.
– While there were no commitments I got the impression that Oklahoma made an impression on a number of recruits.
– It sounds like two DBs that really bonded were Keivon Ramsey and PJ Mbanasor. Keivon clearly enjoyed his visit and it put Oklahoma firmly in the mix. However, it also sounds like Ramsey wants to take his time through the process.
– Another interesting thing that I was told by a recruit was that if Anthony Wheeler or Kahlil McKenzie would have committed, he would have committed as well. The recruit told me they are absolute beasts. I didn't quite understand what the context was but one of the recruits said that Wheeler took his shirt off at one point (I'm assuming it was to try on the jersey) and he said he is a grown man! He said the whole defenses job would be easy with guys like McKenzie and Wheeler.
– Fortunately I got the impression that Wheeler and McKenzie had a great time! I will try to get more from them but what I've heard is that the jr. day was successful in putting Oklahoma firmly within their recruitment.
– A bit of bad news (if you're a fan of his game) is that Jamile Johnson's commitment is not firm. I'm not sure how much I can divulge so I'll refrain from saying much more but the bottom line is Jamile is not at all what I would call a solid commit based on something he said while he was at the jr. day.
– Also, can say that Oklahoma made a big impression on star WR Ryan Newsome.
– I know the jr. day may not seem successful since OU didn't pull in any commits but it's just the nature of the recruitment process for Oklahoma right now. OU just has to plant themselves into these recruiting competitions and then recruit the kids and in time other schools fall out. In that regard it was a good day.
– Just a random weekend note, unrelated to the jr. day, was that one of the Texas big 3 CBs that I featured last week picked up his first BCS level offer this weekend. Jaylon Lane picked up an Ole Miss offer. Jaylon has heard from coach Mike Stoops and it's clear coach Mike has his eye on Jaylon.
– UPDATE (10:07 am): A friend just sent us a note and let me know that OU made a HUGE impression on Kahlil McKenzie. It sounds like OU is a VERY REAL PLAYER for McKenzie, Daniels and Fehoko. I wouldn't be surprised if we don't see a lot of DL offers going out because coach Montgomery has put OU in great position for these big time prospects.
– UPDATE (11:45 am): Was told some more good news on the McKenzie front from a source. The source said that McKenzie will take an official visit to OU…or at least that is the plan right now.