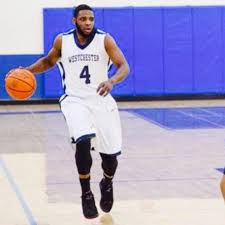 Sooners Land JUCO Point Guard (UPDATED)
Posted on: April 25, 2014
Image via @Young_Bull4
– UPDATE #2: It appears OU has been forced to move on from McLean with multiple reports now out that they've accepted a commitment from Dinjiyl Walker, another JUCO point guard.
– UPDATE: As has been reported by a couple different outlets (including OU Insider), it appears there are some NCAA qualification issues for McLean that may prevent him from signing with the Sooners. As of the time of this update, it does not appear as though things are going to work out and OU is forced to move on to another target. Should that change, we'll continue to update this post as needed.
After the news broke that Je'lon Hornbeak had decided to transfer, Lon Kruger was very open about the fact he and is staff would immediately look to find a replacement. And on Friday afternoon they appear to have found him with multiple outlets now confirming the commitment of junior college point guard Gio McLean.
McLean was in Norman for a visit and things obviously went well enough for him to commit. He is expected to officially sign next week.
It is an important late addition to OU's 2014 class because with the loss of Hornbeak, the Sooners were looking at the prospect of no point guard behind starter Jordan Woodard. Prior to McLean's commitment, the only real option appeared to be moving Isaiah Cousins back to the point. Which was something he struggled with significantly as a true freshman, before finding a home as an off-guard this past season at which point his game improved immensely.
However, now the potential problem looks to be solved as Oklahoma can bring in an experienced point guard capable of spelling Woodard when necessary. And someone who, based on his rep, can hopefully even give you some scoring off the bench. I'm thinking something kind of similar to the role Sam Grooms played just a couple years back during his final season in Norman.
He has an interesting story. This article from 2010 talks about a 19-year old McLean (which simple math would tell me he's now 23, or will be at some point this year) more than holding his own on the courts of the Bronx, which is no small feat.  And you can read a little more about his recruitment here in a more recent story.
I'm somewhat hesitant to even post what little video I could find as there is no real proof I could find that this is even McLean, other than whoever posted the video says it is (plus, it's from 2010) and the article linked to above references his street ball days.