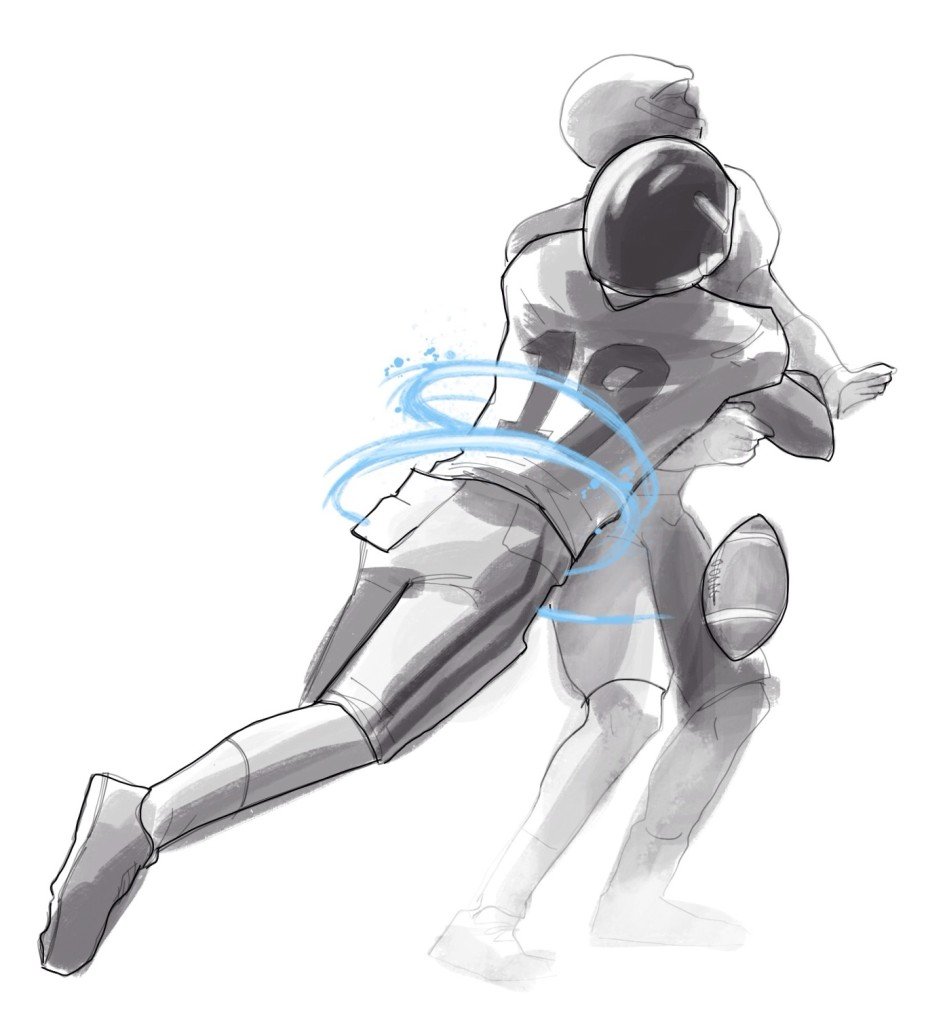 2015 Defensive Line Recruiting Breakdown | Part One
Posted on: March 28, 2014
We all know that football is won and lost in the trenches. A little over year ago, Oklahoma brought in two excellent line coaches. On the defensive line, it was the young and charismatic assistant coach from Michigan, Jerry Montgomery. I've written about Coach Montgomery before (here), and we've already seen just how good he is as a teacher. But now we are also starting to feel the effect of his ability as a recruiter.
Right now Oklahoma is building a front that is versatile, which means they are looking for the right combination of players with the right combination of strengths. And they are willing moving guys around, depending on the down and distance. For example, your first down personnel MIGHT (it's spring, so nothing is set in stone yet) be something like Geneo Grissom as your Jack LB, Charles Walker, Matt Dimon, Chuka Ndulue or Charles Tapper as a DE, Jordan Phillips as your nose guard, and then Eric Striker as your OLB (basically, this would look like a 50 front). That's a lot more size and potential physicality than we saw last year. But then you can imagine speed they would be able to put on the field — on obvious passing downs — when you move guys like Striker to the Jack and move Geneo back to DE.
I'd love to see Grissom, Tapper, Striker, Walker, and Devante Bond on the field at the same time. That would be a pass rushing nightmare for opposing offenses to try and stop.
As they move forward with recruiting, they want to find the right combination of players to continue that same kind of development. Obviously what you look for is someone who can do it all, but that's often difficult to find in one guy. So, instead, you look for the right combination of players.
Du'Vonta Lampkin
One of the first things that stands out to me is that Lampkin has a great frame. He doesn't have the most explosive first step, but he's really more of your archetypal 4-tech that you'd see play DE at Alabama. Big frame that can grow into a player that's just really hard to move off the ball. But even Alabama has come to realize they have to find a way to get more pass rushers on the field. In fact, Coach Saban specifically told a recruit — that I know — they're looking to get a little quicker and more explosive at DE for that very purpose.
However, you also need to have guys like Lampkin that have the potential to grow into a true run stuffer. Like any fan, I love a dynamic pass rusher. But like any Okie, it's painful watching teams running over our defense. You don't run the rock down our throat! Lampkin measured in at the recent Rivals camp at 6'4″ 306 lbs. That's huge! He currently weighs more than what Jordan Wade played at last year as a nose guard!
Lampkin has picked up a few nice offers, including one from LSU, but he told me he doesn't have any plans on visiting Baton Rouge. He essentially said that the only thing that could cause him to open his recruitment would be a coaching change (at Oklahoma). So in terms of recruiting, we continue to hold strong with Houston big man.
Marquise Overton
Overton is another DLineman that is committed to Oklahoma, but he is more of a pure nose guard. We've written about him extensively in the past (here, here, and here). In fact, we were clamoring for him to get an offer before OU even extended one. If you haven't seen it, this is a piece JY wrote on Overton about a week or so before his offer (here). Ever since Overton comitted, no one has really talked about him much but he is going to make people remember him as soon as he gets some time on the field at OU.
Nothing much to report in terms of his recruiting. His mother actually sent us a message the other day about how excited she is for him to play at OU. And she also sent us this picture of two future Sooners (Overton and Steven Parker) and said "Next championship together will be at OU!!!"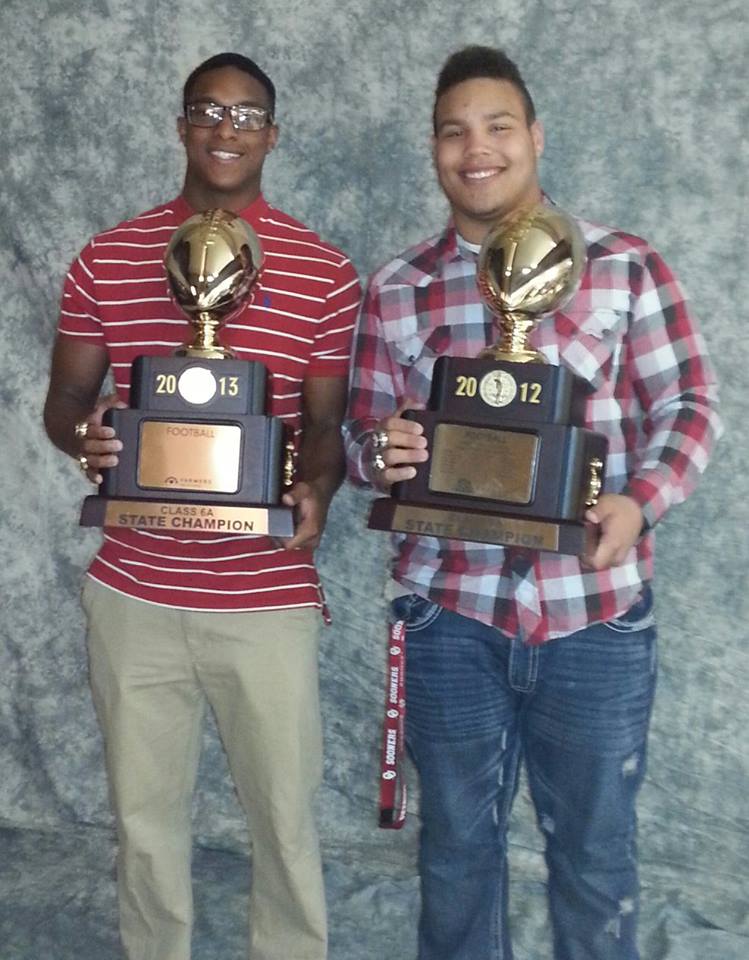 In the next defensive line post I'll be looking at some of the uncommitted OU defensive line targets and where we stand with them. I'll also talk about a few defensive linemen that I believe we should offer.
NOTE: Hope y'all like the title image which is another drawing our artist rendered for us. Yost owns a screen-printing company so, as I mentioned before, we're hoping to print these images on t-shirts. It's just a busy time in our professional lives for all of us at the moment, which is the only reason for any delay in doing so.