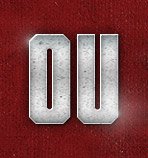 Sooners News Daily 1.2.17
Posted on: January 2, 2017
FOOTBALL (FREE)
#Sooners looking for sweet start to 2017.

Game primer ➡️ https://t.co/WkHhyYj3hF@SugarBowlNola #Sweet17 #BeatAuburn pic.twitter.com/YhtbkVgugk

— Oklahoma Football (@OU_Football) January 1, 2017
Win the line, win the game? The battle in the trenches will be pivotal for @OU_Football

Practice Report 🎥 https://t.co/Hmn0AU0drP pic.twitter.com/j59O9esFuF

— Sooner Sports TV (@SoonerSportsTV) January 2, 2017
OU defensive players are looking forward to a "smash mouth" Sugar Bowl: https://t.co/XsnNeRWEBI #Sooners pic.twitter.com/3myvP6zbbc

— OU Daily Sports (@OUDailySports) December 31, 2016
No good choice for Auburn when deciding whether to focus on Oklahoma's run or pass https://t.co/lga17mOOZU

— David Ching (@ESPNChing) December 31, 2016
A father and son closer after hitting rock bottom. What allowed this to happen? @GENOALLDAY7's strength in faith

📽 https://t.co/HsrXI4nTg4 pic.twitter.com/rJLzTOqNwu

— Sooner Sports TV (@SoonerSportsTV) January 2, 2017
Baker Mayfield's journey from walk-on to Heisman finalist is marked by bravado, humility, and one big leap of faith: https://t.co/4y4QDzlo2t pic.twitter.com/mEA7P4PPSI

— OU Daily Sports (@OUDailySports) January 1, 2017
Oklahoma weary of eye candy in Auburn's backfield https://t.co/Q86WbzfDxF

— WarEagleExtra (@wareagleextra) January 1, 2017
When Auburn and Oklahoma kick off in the Sugar Bowl, it won't be the first time Baker Mayfield has seen Gus Malzahn.https://t.co/dUBqJmxkt1 pic.twitter.com/pMLWC0lfT7

— AL.com sports (@aldotcomSports) December 31, 2016
Clemson exposed Ohio State's offense in the Fiesta Bowl. Expect it to look different in 2017 (by @SIPeteThamel) https://t.co/g2pnZuykE7 pic.twitter.com/yiNhCCJIJ6

— Campus Rush (@CampusRush) January 1, 2017
The NFL playoffs are here! Here is the full schedule for wild-card weekend. https://t.co/cHnLk0nIN1

— Shutdown Corner (@YShutdownCorner) January 2, 2017
BASKETBALL
.@peyton_little scores season-high 25 points as the #Sooners take down TCU, 87-72, Sunday.

Recap: https://t.co/McO4LZEZUf pic.twitter.com/DxMOzi9hmF

— Oklahoma Basketball (@OU_WBBall) January 1, 2017
This was a rough one to say the least. I know Baylor is a really good team this year, but easily the most disappointing aspect of this game was that OU really wasn't even competitive from the tip.
The Sooners dropped the Big 12 opener to No. 4 Baylor. Oklahoma is back in action Tuesday at TCU.

Recap: https://t.co/eJ5aL9rp1q pic.twitter.com/TOv3Syp50a

— Oklahoma Basketball (@OU_MBBall) December 31, 2016
To that previous point….
Baylor's 26-point win at Oklahoma was the largest margin of victory by any team playing at OU since Feb. 5, 1963 (KU by 31). #SicOU 🏀 pic.twitter.com/pt7TQnfnXZ

— Baylor Basketball (@BaylorMBB) December 31, 2016
Without Woodard, Oklahoma blown out by Baylor https://t.co/4oHwLNm2v4 pic.twitter.com/ljp8oZYM0x

— Ryan Aber (@ryaber) December 31, 2016
OTHER
The #Sooners earned 🏅🏅🏅medals to cap off #Midlands54!!

📝 https://t.co/0QvJfu0092 pic.twitter.com/6Tq1yOwo7i

— Oklahoma Wrestling (@OU_Wrestling) December 31, 2016
Less than 24 hours after her stunning loss to Amanda Nunes, Ronda Rousey breaks her silence: https://t.co/uUxNjUWX42 pic.twitter.com/63Oaz3PLlB

— Yahoo Sports (@YahooSports) January 1, 2017