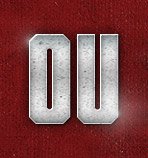 Open Post | Tuesday, May 6th (Updated 5:00 pm)
Posted on: May 6, 2014
– As I mentioned yesterday Coach Montgomery will be heading up to New York to visit DL prospect Austrian Robinson. I talked to Robinson a little bit and no surprise, but he seems to have hit it off with Montgomery. An offer hasn't been extended yet, but perhaps that will change once Montgomery has a chance to see him.
– Coach Montgomery will also be down in Yazoo City, Mississippi to visit stud DE Gabriel Campbell. While in Yazoo City, he will also be taking a look at Campbell's teammate and Mississippi State commit, Timothy Washington. Washington is an excellent pass rushing OLB, and apparently he has expressed interest in the Sooners. So Montgomery is going to see him and perhaps an offer will be extended.
– A while back I came across film of ATH Billy McCrary III out of Leander, TX. I really liked what I saw. He's a very explosive athlete who is being recruited to play a host of positions, including RB and safety. This past weekend he posted a 125.73 SPARQ rating. He ran 4.48 laser timed 40 and jumped 40.8 inches on his vertical! I talked to his father yesterday to congratulate him on the great numbers, and he actually told me that Oklahoma came by to see Billy last week. Apparently Bobby Jack Wright stopped by McCrary's HS. His father said they hope to get up and see Oklahoma.
– While Jerry Montgomery is up in the NE visiting Austrian Robinson, he's also going to be crossing the border into Canada to visit another DLineman. He's going to be stopping by to visit OU DL offer, Neville Gallimore for the first time.
– UPDATE (5:00 pm): Sounds like coach Wright stopped by Burton today to see Baylor OLB/DE commit Louis Brown. Louis also said that coach Montgomery went by there last week.