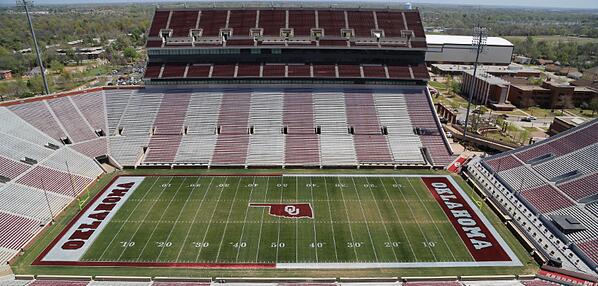 2014 Red/White Game Open Thread
Posted on: April 12, 2014
Image via @OU_Football
While its conclusion marks the start of a very long summer with no college football, the annual Red/White game is also the first, last, and really only chance OU fans get to see the team prior to the regular season.
So while it's hard not to get excited, it's also important to approach this rationally and take it for what it is, a glorified practice. Jobs are rarely, if ever, won based solely on the spring game. That is not to say there is nothing to glean today, but I'd probably refrain from making any bold proclamations come Sunday morning.
All that said………IT'S FOOTBALL TIME ONCE AGAIN IN OKLAHOMA!!!!!!!!!!!!!!!!!!!!!!!!!!!!