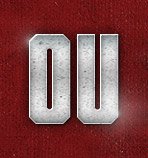 Open Post (Torrance Gibson Visit Confirmed) | Monday, March 17th (Updated 9:10 am)
Posted on: March 17, 2014
– First of all, for those of you on spring break we hope you're having a wonderful and safe time!
– A couple quick offensive notes from last Thursdays practice that we've heard from our sources. Firstly, we heard Blake Bell looked pretty darn good on Thursday. Obviously its a new position for him so there is going to be an adjustment period, but Blake seems to have the tools to progress at the position. He certainly seems to have the heart and the toughness for it. Also, the offense had a really good day in general. They were able to move the ball well both in the air and on the ground.
– For all the tough talk coming out of the "new" Texas after the hiring of Charlie Strong, you might find it noteworthy (I certainly did) that the Horns haven't even started spring practice yet. In fact, their first day of full pads isn't until next Saturday. We've got some connections to Texas, so we can probably get a report from their practice. I'll definitely be curious to hear how they are running things under Coach Strong.
– A couple things I want to address that were raised by Zack in the comments section of our last open post. He asked where recent OU offer Ykili Ross prefers to play, CB or WR (since he plays both). I've spoken to Ykili's father about this at length, and he feels (as do I) that Ykili can excel at both. However, we've also discussed the fact that for a 6'1″ corner, that is as flexible as he is, his ceiling might be higher as a CB.
He is open to playing both and Oklahoma has told him he can play both/either, but my guess is that by the end of the recruiting process Ykili and his father will feel stronger about the CB position. I know coach Kerry Cooks at Notre Dame is currently looking at him as a CB, as are a number of other programs.
– Zack also asked if there were any updates on Dahu Green and whether he's had any contact with Oklahoma. I know Dahu and his mother pretty well and while they both like the Sooners, OU's window to get into the recruiting process with Dahu won't stay open forever. Dahu is not originally from Oklahoma. His mother likes OU because she associates the school with the state, and she feels like the state of Oklahoma really gave Dahu an opportunity to shine in football. An opportunity she felt he wasn't afforded in California.
However, Dahu is not the type of person that pines over a particular school. He has received a number of offers from around the country including Louisville, Kentucky, Indiana, Wake Forest, among others. I've heard from our sources at LSU that the WR coach there REALLY likes Dahu. I've also heard that Arizona is high on him as well. Arizona State is interested as well, but they are going to continue evaluating him. From my sources connected to OU, I've been told that the coaches like him but they took so many big WRs last year that the focus right now is on recruiting slot WRs (guys like Ryan Newsome).
Maybe things change in the coming weeks/months, but that's where things stand with OU and Green at the moment.
– I spoke to recent OU FB offer Chandler Cox over the weekend and found out some interesting news. Chandler is the star FB out of the same high school as the Sooners' Ty Darlington, Apopka (FL). Cox reiterated the fact that he plans on taking an unofficial visit to Oklahoma. However, it appears that Cox and star offensive tackle (and OU offer) Martez Ivey are also really good friends. In fact, they both want to play together at the next level. As such, Cox told me that Martez's interest in Oklahoma is high and he too wants to make a trip out to Norman on an unofficial visit with Chandler.
– Speaking of unofficial visits, I spoke to a friend of mine who coaches at American Heritage — which is where Torrance Gibson plays football — and he said that there are definitely plans in the works for Torrance to take his first out-of-state unofficial visit to Oklahoma. The plans are not quite finalized, so it's not 100% as of yet but the intention is definitely there. I suspect we will know more later this week.
– UPDATE (9:10 am): Just spoke to my friend who is on staff at American Heritage HS where star QB Torrance Gibson plays and he has confirmed that Torrance Gibson has booked his tickets and will be making his first out-of-state unofficial visit this year to Oklahoma!