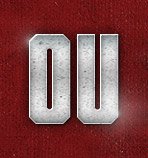 Open Post | Weekend, May 30 – June 1
Posted on: May 30, 2014
– This weekend PJ Mbanasor will be making his return trip to Oklahoma. He first visited for the March jr. day and Oklahoma made a great impression with him at the time. In the many, many times I've spoken to Mbanasor, he's made it clear that among the many things he likes about OU is the fact that "they just win…and you can't argue with that." And he sees there is an opportunity for him to get on the field early and flourish.
Mbanasor's parents weren't able to make the trip up the first time he visited, and since then he's wanted them to see it. I spoke to him earlier this week, and he said it's going to be really important for him to get his family's feedback and opinion about Oklahoma.
Mbanasor is headed to Norman tomorrow and will be on campus Saturday for the visit. We'll try to bring you updates on the visit as we get them.
– Yesterday, Mike Stoops went down to see McKinley Whitfield. An offer was not made, but we've done some digging and it sounds like Stoops was thoroughly impressed with McKinley. The word I have heard from multiple sources is that the offer is likely to happen soon.
The issue right now seems to be OU simply figuring out where to allocate McKinley on their boards (safety, LB, etc.). They asked him to come work out for a day at the OU camp, but McKinley isn't sure that is going to happen.
– We've had a few questions about where OU stands with Katy RB, Rodney Anderson. I haven't had a chance to speak to Anderson yet, but I we have been told that the OU coaches feel very good about where things stand with the talented RB. Sorry that isn't much, but it sounds somewhat promising at the moment.
– Spoke to Ykili Ross and his' father yesterday for quite a while, and it sounds like they are still very much interested in taking an official visit to Oklahoma. Ykili said he has been in regular contact with OU coaches. Coach Kish and Norvell have been the two coaches staying in contact with him, and they've been doing so frequently.
Ykili is looking at a number of schools including Notre Dame, USC, UCLA, and Oregon among others. He'll also be taking an unofficial visit to Notre Dame this summer. It's still early but I get the sense the local schools (UCLA and USC) are going to be toughest to beat. UCLA has clearly done a good job recruiting Ykili, and USC is his family's favorite team. But USC currently has a CB commit and seem to be sitting really well with Iman Marshall and Isaiah Langley, so it could open the door a little for OU.
–  I caught up with Ringling OL Riley Joe Daniel yesterday (JY's write up on him is on it's way soon). I asked if he's had contact with Oklahoma, and he told me that indeed he has. Coach Bedenbaugh went by to see him last week and asked him to attend an OU camp. With offers from UNT, Tulsa and Houston, and given his size, I'd be surprised if Riley goes through the entire recruiting process without pulling some BCS conference offers. It sounds like Oklahoma State and Arkansas have been in regular contact with him, and have given him the indication that an offer from one or both schools could happen this summer.