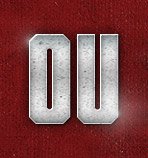 Open Post | Weekend, March 22nd-23rd (UPDATE Sun. 12:30 pm)
Posted on: March 22, 2014
– In case you missed it, OU commit Du'Vonta Lampkin picked up an LSU offer. Was curious to find out if that would have an effect on his commitment or if he planned on visiting LSU. He said he does not plan on visiting LSU. Additionally, he said that as far as he is concerned the only thing that could change his commitment to Oklahoma is a coaching change.
– Texas will have some top flight talent at their first practice in pads this morning. Among the recruits that will be there are PJ Mbanasor and Malik Jefferson. Mbanasor doesn't have an offer yet, but my guess is he will pick one up tomorrow. Texas and Ohio State are starting to put the full-court press on Mbanasor. HC Urban Meyer and HC Charlie Strong are actually helping to recruit Mbanasor.
– Speaking of Texas, last Tuesday OU LB offer DeShon Elliot committed to the Longhorns.
– Spoke to Breiden Fehoko again, and his plans to attend the spring game are still on. We'll have some more notes on where things stand with Fehoko when we breakdown some of the DLine targets.
A few offensive spring practice notes we received from the Thursday before spring break (March 13th):
– As we mentioned, Blake Bell looked much better in practice. We were told he looked much more physical while blocking. He even had some catches over the middle. He looks like a guy who isn't going to be afraid to go over the middle and take a shot. At his size though, that shouldn't really surprise anyone.
– Again, Alex Ross looked great. Tremendous one-cut ability, but shows a lot more wiggle than one might have expected based on what we saw of him in high school. A player that big and fast, who can move laterally, can be very scary.
– We were told the OL was very aggressive. Ty Darlingon was doing a great job of getting to the second level. One of our sources seemed really high on the OL after that Thursday practice.
– We are told Derek Farniok continues to develop, and while he is a mauler that may be better suited as a RT, it sounds like he looked pretty good in pass protection. He did give up a sack to Devante Bond, but we were told that it was more about Bond's athleticism than it was about any weakness in Farniok's game. Bond has a very high ceiling as a pass rusher.
– Got a few notes on how Dionte Savage is looking as an OG. Sounds like his feet and overall leverage are looking better. We were told specifically "with his size, once he gets a hold of you…you aren't going anywhere,"
– We were also told that Josiah St. John is playing some left tackle and looking pretty good in pass protection. Didn't really hear anything about how he looked run blocking.
– Tony Feo played some OG as well. And while he is undersized, we are told that he shows great strength and gets a good initial push. He's got great feet, but we didn't hear any specific notes about how looked in pass pro.
– Cody Thomas is continuing to look good. He was moving the ball way. Also hearing that Baker Mayfield has a much stronger arm than one might have expected and throws well on the run. Our source said "it's amazing that a player that good was a walk-on."
– The word we got is that two WRs that stood out in practice were Sterling Shepard (again) and Austin Bennett. Bennett is a name we keep hearing.
– Another name we keep hearing is Dimitri Flowers. He stood out in both practices prior to spring break. Our source told us he's a "plug and play guy." He'll be ready to contribute right away. He can run routes and has good hands. He's able to create space with his quick feet. He's still developing as a mauler, but it's so early in his career that it's just a matter of time. And he does have good hand placement on his blocks. One source said "he's not a RS candidate in my eyes."
– UPDATE (10:05 am): Gibson has touched down in Dallas and should be in Norman relatively shortly.
I will be in Oklahoma in 3hours ✈

— Torrance Gibson (@quick_tg6) March 22, 2014
Just touchdown in Dallas ✊

— Torrance Gibson (@quick_tg6) March 22, 2014
– UPDATE (1:52 pm): We are super excited. Kingfisher OG, Kaden Clay Jackson who we featured recently just picked up his first offer from North Texas!
– UPDATE (1:53 pm): Torrance is now about 30-45 minutes from Norman. So they should be there shortly. We'll try to get y'all some updates once they've had a chance to see the school.
– UPDATE (2:03 pm): Just got a text from OU OT target Toby Weathersby confirming that he has indeed committed to Texas.
– UPDATE (2:14 pm): Torrance Gibson has just arrived in Norman. They are heading to the school right now to meet up with coach Heupel.
– UPDATE (2:40 pm): Torrance and co. made it to campus. Coach Heupel is hosting them. So far no sign of HC Stoops. Gotta believe he'll be there, if possible, at some point today or tomorrow to meet up with Torrance and his coach.
– UPDATE (8:00 pm): Checked in with Torrance and co. about 30 minutes ago and they were still with Coach Heup. They were watching film. Gibson tweeted out that he's loving Oklahoma. It sounds like Heup is doing a great job of really explaining how we develop QBs but I'll get more about it later when they are done. While this isn't necessarily the ideal situation for Gibson's visit (folks on spring break)…if Heup can make a good enough pitch to get him on an official next season (preferably against Tennessee) then all bets are off.
– UPDATE (9:15 pm): Torrance is just now leaving the OU campus. That's a long visit! He's staying the night in Norman.
– UPDATE (Sun., 12:30 pm): Alright guys last night I (Super K) spoke to Torrance Gibson's coach for a while. He is accompanying Torrance on the trip. Yost also spoke to both he and Torrance as well. First, I wanted to clear up that the reason Bob Stoops wasn't there for the visit yesterday is because he was out of town in San Diego. The original plan was for Gibson to visit for a practice, but the scheduling worked out better for Torrance and co. to make it in this past weekend.
The good news is the trip went really well! Torrance and his coach spent the entire day, and some of the evening, with Coach Heupel. They got an extensive tour of all the facilities, including Headington Hall. The evening was capped off the with a two-hour film session including Torrance, his coach, and Heupel. I thought that would have been overkill, but apparently they loved it. They went through game film, practice film, etc. And it really gave Torrance and co. a good sense of what we actually do and how he would fit in.
When Yost spoke to Torrance last night he was understandably pretty tired, but he made it clear that the trip was eye-opening. And while there are still a lot of visits to take, it's hard to deny that OU made an impression. A couple other coaches did come up to the campus to meet with Torrance, including Cale Gundy (smooth operator).
Gibson and co. are going to be working through where he will take his five officials and, right now, it sounds like Oklahoma will get one. Now I will say that Torrance and co. are not saying that definitively, and I'm going to continue to speak to them throughout the week to see how the other schools affect their impression of Oklahoma, but right now things are looking good.
If I'm honest, I was a little concerned by the fact that students and players weren't on campus. I felt like there wasn't going to be enough excitement and that it would take away some from the visit. But really it might have been a good thing. Having met Torrance and spoken to him on multiple occasions, he comes off like an even-keeled young man. I get the sense that the quiet setting and the intense 1-on-1 time to really learn about Oklahoma suited him. And it also played in Oklahoma's favor that he's likely to spend a lot less time at most, if not all, the other schools he plans on visiting in the coming days.
Additionally, the long 1-on-1 time really allowed Heupel the opportunity to discuss the "real stuff" with Gibson's coach. And he isn't 'just a coach', he's also an attorney. And he's seen the recruiting process up close. He can see through the fluff, and I get the impression what they got yesterday was real conversations about Oklahoma's scheme, development, tradition, play-calling and how that all could benefit Gibson should he eventually choose the Sooners.