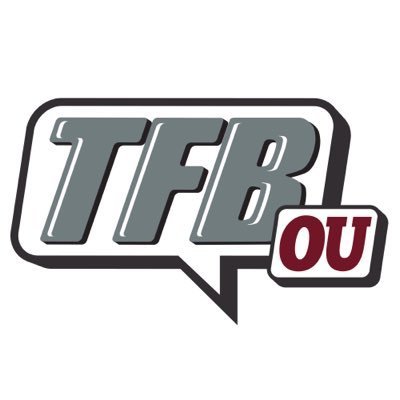 Open Post | Weekend, June 8th – 10th
Posted on: June 8, 2018
– Recently, I was able to briefly catch up with Mr. Carter, 2019 Texas DB & former Sooners commit Jeffery Carter's Dad. Jeffery released a top group not too long ago that included Oklahoma which was a bit of a surprise to me due to the last time Mr. Carter and I spoke, Cooks hadn't really been in touch and then his de-commitment followed. That was obviously a while ago and has since been remedied per Mr. Carter who let me know Cooks reached back out not too long after and has remained in contact.
I miss this place? pic.twitter.com/WbqUNQ75n8

— scooby? (@jcarter2133) June 1, 2018
Per Mr. Carter, Jeffery has quite a few friends that are either at Oklahoma or currently committed to the Sooners and that includes WR Jaylon Robinson (True-Freshman), who was mentioned as a really close friend. An invite to the BBQ at the end of July was extended and at this time they are planning to attend says Mr. Carter. Visits to Alabama and LSU are in the works to take place before this month is over so will be interesting to see where things stand with Jeffery after those visits.
Carter recently put out his top four, which did in fact include the Sooners.
The decision is next.. pic.twitter.com/D9DsPCbSS4

— scooby? (@jcarter2133) June 6, 2018
The issue now becomes how many defensive backs does Oklahoma plan to take in this class? From what we are hearing that would be four with the possibility of five being the max. Currently Jamal Morris is your only commitment leaving four sports possibly to be filled by a group of targets that includes guys like Dax Hill, Chris Steele, Erick Young, Jaden Davis, Jalen Catalon, Trikweze Bridges and Carter as well. Will be fun to watch how this plays out moving forward. – (Alex)
---
– As we noted earlier, Sooners freshman defensive tackle, Michael Thompson, is out for the season after announcing he had torn his ACL
Sadly i won't be competing this fall due to a torn ACL I'll be back better than ever?

— Michael Thompson Jr (@mthompson201) June 6, 2018
I was able to connect with his mother who let me know that the young man is in good spirits despite the setback.
She also let me know that Michael will be undergoing surgery on Tuesday morning. This was a preexisting injury which he had apparently been playing on, and living with in general, for some time without even knowing. The OU staff picked up on the injury once he arrived on campus earlier this week.
We will be in touch with his mother after the surgery. – (Brandon)
---
– Earlier this week, the Sooners offered 2020 defensive end, Princely Umanmielen out of Manor (TX)
Blessed and excited to say that I've received an offer from The University of Oklahoma‼️#BoomerSooner ?⚪️#AGTG @LincolnRiley pic.twitter.com/sFeGKOhsPA

— princely umanmielen (@d1princely) June 7, 2018
Princely is a 6'4″ 240 lb rising Junior who currently holds offers from Arkansas, TCU, and Arizona to name a few.
I caught up with him a few minutes after he announced his offer. He let me know that he and OU defensive ends Coach Thibodeaux spent a lot of time together at the Houston satellite camp last evening. Coach Thibbs asked Princely to call him this morning, and when he did, the Sooners extended the offer.
Brandon spoke to him a bit last night and he will have a more in depth write up on Princely in the very near future. – (Charlie)
---
– Last month, Sooners 2019 OL target, Ira Henry (St. Louis, MO) let me know that, schedule permitting, he and his family were going to try to visit Oklahoma in the early part of June.
Brandon has recently mentioned that Ira had his eye on a possible visit for the BBQ later this summers. Earlier this week, Henry let us know that he is now confirmed for a visit to OU for the BBQ.
Henry's been wanting to visit Oklahoma for quite but it hasn't come to fruition. Sooners will finally get their chance to make a move with the big man, – (Super K)
---
– 2020 Keller, TX Central WR/DB Davon (DJ) Graham II was someone I introduced to the board not too long ago with the news that Oklahoma was beginning to pick up their interest. At the time, Graham already held offers from some big time programs and then added Notre Dame after a visit to South Bend this past weekend. In my write up of Graham, I gave my breakdown of him on both sides of the ball and talked about how impressive he is at both WR and DB.
Graham was in Norman this week for the second Elite Camp and did his thing picking up an offer from the Sooners.
MORE THAN OVERWHELMED to receive an offer from OKLAHOMA UNIVERSITY !!!! #AGTG #OUDNA #BoomerSooner ⭕️??☝? pic.twitter.com/AQ0xlTmm1F

— Davon Graham II (DJ) (@davongraham5) June 6, 2018
Now here is where it gets interesting. When the offer was made, it was a DB offer from Cooks. However, according to Graham, sounds like the offer is for both sides of the ball.
"When I talked to Lincoln Riley, he said he liked how I flipped on both sides of the ball. So he said he'll let me play both ways," Graham explained.
How did hearing that make him feel?
"It doesn't get better than that," Graham stated. "I admire that a lot from Coach Riley. I love it."
I already mentioned before the ties Graham has to the state of Oklahoma and how he grew up a Sooners fan along with the fact he's been training with former Sooners WR Travis Wilson the last two years. But when the offer was made yesterday I reached out to him after the camp to set up a time to talk about the offer. To which he replied that he was on his way to dinner with his family because it was a 'celebration'.
Hearing talk like that mixed with everything else, got to wonder if a commitment could follow soon. Should have a full update from Graham real soon. – (Alex)
---
– Another camp visitor that I thought might pick up an offer was 2019 Edmond, OK Santa Fe DE/OLB Trace Ford. Now an offer wasn't extended just yet but Ford felt like he performed well and said he was clocked at a 4.56 in the 40 at 6'2.5″ and 218-pounds which is flat out moving.
"I went at linebacker," Ford said. "(Mike) Stoops said he liked my size and ability rushing off the end. Thibs said the loved my twitch and they see something special in me."
The fact he doesn't hold an offer and made the decision to come out to the camp and compete was something he mentioned stood out to the coaches. Per the conversations he had, the staff sees Ford as a raw talent with one of a kind type twitch that they don't want to miss out on in their own backyard.
"I mean it (an offer) sounded as close as ever but they still haven't offered. They said to be patient so we will see."
With offers from programs like Arkansas, Florida State, Missouri, Oklahoma State and Oregon with more likely to come in the near future, got to wonder how much longer the Sooners will wait before they finally make a move. I'm betting it will be sooner (no pun intended) than later. – (Alex)