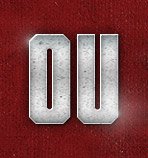 Open Post | Weekend, July 14th – 16th (UPDATE: Friday 9:10 PM)
Posted on: July 14, 2017
– Jacob Mangum-Farrar: As we noted earlier in the week, the Sooners are set to host 2018 LB, Jacob Mangum-Farrar (Sugar Land, TX) today. Mangum-Farrar does hold an OU offer.
Farrar tells us that he does not have a commitment date yet. I don't expect anything to happen today as Farrar tells us he has two additional visits scheduled after his visit to Norman. He plans to visit Cal and Stanford at the end of month (July 27th – 30th). He tells me that Stanford has not yet offered but has been in regular communication with him. Cal has offered.
My suspicion is Farrar will make a decision after his summer trips but again, he has not confirmed that. – (Super K)
– Dashaun White: Yesterday, I caught up with Sooners LB target, Dashaun White. White tells me that he has a visit to UCLA scheduled for this week and he will be in Norman for his return trip to OU next weekend.
White says those are his final visits and he will be ready to make a decision following the OU visit. It's looking like a battle between OU, TAMU, UCLA and Oklahoma State. – (Super K)
– Jaquayln Crawford: Last night, Sooners wide receiver target, Jaquayln Crawford (Rockdale, TX) released his top four and his commitment date:
FINAL 4.. #HookEm 🤘🏾 #GoFrogs 🐸 #BoomerSooner ⭕️ #GigEm 👍🏾

I WILL BE COMMITTING ON JULY 17TH! pic.twitter.com/bAUT7bwNiA

— . (@KingCrawford_) July 14, 2017
The Sooners along with TAMU, TCU and Texas made Crawford's final list. And as he noted in the tweet he will announce his decision next week.
I don't think it's much a secret at this point where he's headed… – (Super K)
– Sooners Missed Targets: A couple of OU targets appear, at least for the time being, to be headed elsewhere. Yesterday Sooners JUCO OT target, Anthony McKinney committed to TCU following a recent trip to Ft. Worth.
@TCUFootball @ReiverFootball @MinikwuMike pic.twitter.com/QC75WvM4KL

— Anthony McKinney (@Antwonmckinney6) July 14, 2017
Also, OU did not make the final cut for 2018 DT, Michael Thompson (St. Louis, MO) who listed his top five as Alabama, Missouri, LSU, Michigan and Ohio State…
Top 5❗️❗️❗️❗️ pic.twitter.com/3sOMavVsk5

— Michael Thompson Jr (@mthompson201) July 14, 2017
It'll be interesting to see if Oklahoma can get Thompson down on an official visit once the season starts. Last I spoke to him (back in late May) he had mentioned that OU was definitely in the picture for him so with a good season OU may be able to get back in the mix. – (Super K)
– Calvin Avery: 2018 DT, Calvin Avery (Dallas, TX) released his final list which did include Oklahoma. Avery's final five included: TCU, OU, Colorado, Illinois and USC. Avery also publicly stated that he will announce him commitment in less than a month on August 4th.
It's a little difficult to discern just how much interest the Sooners have in Avery. I asked him if he plans on making it to the OU BBQ later this month and he wasn't aware of it. I get the sense that OU's priority right now is really trying to get some of the longer guys that can play all over the defensive line. Their targets at the moment remind of Mississippi State's defensive line targets a few years back (which is awesome btw). – (Super K)
– Summer Notes | Team Notes: It's been a week or two since we've shared any team notes. Here's some quick hitters for you.
Apparently things got pretty chippy on Monday between Tre Brown and Jeff Mead. In fact I was told it almost escalated into a physical altercation. It sounds like Brown was being pretty physical with Mead at the LOS and had batted a few balls down. Then they had a contested jump ball in the end zone and Brown batted the ball away and Mead came down pretty hard. Didn't turn into anything but I'm told it got heated. I personally like to hear there's that kind of competition in 7v7!
Speaking of that, one source mentioned that while Lincoln has given the team and staff a shot of energy and fun, there also more competition in general. Again, it goes back to what sources had told us and we had reported before which is that Riley is going to hold people accountable with his attention to detail.
Have not heard of any particular defensive lineman standing out. The only named that has been mentioned to me is Isaiah Thomas. People around the program just see his height, length and athleticism and feel like there is a lot of upside there. Most people I've spoken to agree that Thomas is going to be a good one for the Sooners but he's underweight right now. I'm told he's currently just under 250 lbs. I've been told the staff would like he to be 260 +.
Like many of you have probably already heard, everyone around the program has great things to say about Lamb, Rambo and Badet. The word on Badet, "is a freak and runs good routes". Who is standing out more between Lamb and Rambo depends on who you ask. Some of seem to think Lamb is the man others seem to thing Rambo is but everyone I've spoken to agrees that both are very good.
We all know Creed Humphrey is a player. But of the new guys I'm told Adrian Ealey has the best feet. – (Super K)
UPDATE: Friday 9:10 PM
Brandon's new podcast has tons of recruiting information and OU connections. Check it out
New @UnderDaVisorPod with #Sooners All Time great @Tommieharris90 , @FranchiseOK host @AllmericanMayes & more https://t.co/0GRAZkivEb

— Brandon Drumm (@BrandonTFB) July 14, 2017
(Lewis)