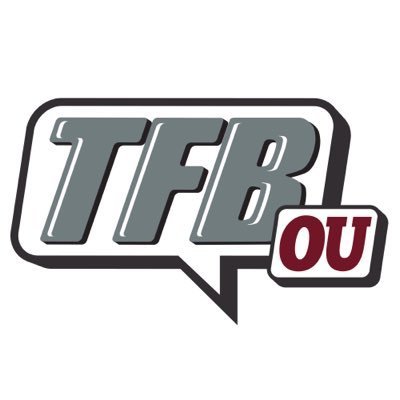 Open Post | Weekend, May 4th – 6th
Posted on: May 4, 2018
– Last night, the Sooners lost the commitment of 2020 Offensive Tackle Andrew Raym out of Broken Arrow, Oklahoma.
After careful consideration I have thought long and hard about my recruitment, I have decided re-open my recruitment process. Oklahoma University is still greatly in mind. Thank you for understanding.

— Andrew Raym7️⃣2️⃣ (@andrew_raymBAHS) May 4, 2018
Raym had been committed to the Sooners since November 25th, 2017.
His recruitment has really picked up as of late and he has pulled in some offers recently from the likes of Nebraska, Texas A&M and Arkansas.
– Brandon was able to touch base with Raym very briefly, and he asked Andrew if all the new offers were the reason behind the decommitment and Raym said, "Not at all. I just want to be sure that I spend the four years of college at the right school". He then went on to add "OU is always going to be a top school for me, and I'll still be visiting all the time."
This has all the appearance of a young man wanting to enjoy his process. As you all have seen, Lincoln Riley and his staff don't even blink when a kid decommits. They continue to treat him the same way as they did when he was committed and that has paid massive dividends as displayed by CeeDee Lamb, Arjei Henderson, Theo Wease and Derek Green to name a few.
Andrew did mention to Brandon that it is important for him that the fans respect his decision as this was not an easy one to make for him. The staff will certainly respect it, and I believe the vast majority of Sooner Nation will as well.
---
– Earlier this week, the Sooners Defensive Coordinator Mike Stoops offered 2020 OLB/DE Prince Dorbah out of  Dallas, TX Highland Park. 
After a great talk with @OU_CoachMike blessed to say I've receive an offer from OU!! ?⚪️ pic.twitter.com/d6Q04LQ0mx

— Prince Dorbah™ (@prince_dorbah) May 1, 2018
The 6'4″ & 215-pound prospect has seen his recruitment pick up here recently. After starting off with offers from Oklahoma State and SMU. He has since added Boston College at the end of April, then Oklahoma and yesterday Alabama offered. So you can expect many more offers to come.
However, when I asked Dorbah what it is about OU that interests him, turns out he has some ties to the program.
"Honestly it's because I know a lot of people that go there right now," Dorbah said.
"And some of my family went there. My mom went there for like a year and liked it."
Plans to visit are already in the works as Dorbah said he is planning to visit Norman during the summer.
We will work to get a full update from Dorbah here really soon. – (Alex)
---
– Okay, so if you followed along this week you'd know that elite 2020 Mater Dei  HS ( Los Angeles, CA) QB Bryce Young is visiting OU this Saturday. Oklahoma would like to lock down Young as their Quarterback, but this one may play out a bit more. Time will tell there.
As far as QB's go for the 2021 class? Well, there is one in the DFW area that stands out and that is 2021 Parish Episcopal HS (Dallas, TX) QB Preston Stone. It doesn't take but a few clips of Stone's Hudl to see the resemblance between he and Sooners great, Baker Mayfield. Stone has the uncanny pocket presence that Baker had and he is just going into his sophomore year.
His film has led to numerous schools offering the star QB already. Those schools are Georgia, Michigan, TCU, UNC, Texas A&M and Texas Tech to name a few.
I spoke with Stone after he tweeted out his UGA offer yesterday, and Oklahoma is a school that interests him a great deal,"I have always been a huge fan of Baker Mayfield and Kyler Murray. Plus, OU is one of the top offenses in the country. Excited to see what the future holds for Kyler and them."
The question is, does OU has interest in Stone? Stone said, "They are supposed to come by and see me throw this spring." Riley and company usually like to watch a kid throw before they offer, so that is nothing new there. Expect Stone to be one of the top QB's that OU goes after in 2021 class.
As far as Young goes? Oklahoma doesn't normally pressure kids, but with the Sooners starting off hot in the 2020 class, they would like to line up the QB for the class. I would expect OU to definitely be a lot more aggressive this weekend with Young. Will it pay off? We will be on top of it as best we can over the weekend and pass on any info we gather. – (Brandon)
---
– I was able to touch base with a couple of different sources this week to discuss how things are shaping up with recruiting for the Sooners since their massive spring game weekend, or should we call it the "Spring Game Massacre" based on how Lincoln Riley and the staff went out and absolutely killed it.
This is what I'm hearing and where things are trending…
*Jaden Davis, Corner Back, Fort Lauderdale (FLA) St. Thomas Aquinas: Davis has publicly stated he will be committing to the school of his choice in mid-July. Since the Spring game weekend, he had plans to visit several schools, and while he did visit Penn State, he was also scheduled to take a visit to Texas this coming week but that appears to be off the table at this point. The source I spoke with seems to believe that Davis may take one more official visit prior to making his announcement with Clemson or one of the in-state Florida schools getting that visit. At this time I do not believe Penn State is a major player and the main competition for the Sooners will be from Florida. Based on my conversations, I believe the Sooners left a lasting impression and the "Bookie Effect" is also a strong pull for Davis…
Trending: Oklahoma.
*Stacey Wilkins, Offensive Tackle, Camden (AR) Camden Fairview: Wilkins visited unofficially for the Spring Game weekend and by all accounts, the Sooners hit all the right notes with him. If you recall, Wilkins spent a lot of time with recent OU Commit, EJ Ndoma-Ogar throughout that weekend. At the Opening event this past weekend, EJ was once again around Wilkins and continued to sell the two playing together. Since the spring game, Wilkins visited Alabama unofficially and picked up an offer while he was there. Based on what I am hearing, I do not believe Alabama will be a major player here but they always have to be respected as a threat for any player, it just comes down to their numbers. Another interesting development with Wilkins was that he was scheduled to take a visit to Texas this weekend, but like Davis, he will not be taking the trip. Wilkins is talking about taking an official to OU for the UCLA game in September and I will point you back to this note where Brandon indicated that it may come down to an OU vs Arkansas battle and I will also side with Brandon on where I believe he winds up…
Trending: Oklahoma.
*Dax Hill, Defensive Back, Tulsa (OK) Booker T Washigton: Arguably one of the top OKPreps products over the last decade at this point in his athletic career, Hill has  offers from basically every major college. Speaking with sources of late, they indicate that while OU is in a good spot, he is just so difficult to read on a personal level that we have to start looking for people close to his recruitment to get a feel for where he is trending. What we can gather from talking to some of those sources is that: He is not a "lock" to Oklahoma State as was once thought based on his family connections (Justice Hill, his brother, is the dynamic starting running back for the Cowboys) and they may actually be well behind several other schools , including OU, in his recruitment. It is also believed that there is an attraction to Michigan and Ohio State. The most interesting thing I have gathered from a few different source, is that there are a few people who play a prominent role in Hill's recruitment who would like him to stay closer to home, as I mentioned here.
Trending: Slightly to Oklahoma.
*Marcus Stripling, Defensive Line, Houston (TX) Mayde Creek: Stripling is still very high up on the Sooners list of priorities for the defensive line class. Sources tell us that Coach Thibodeaux made his way down to see him recently and the staff continues to put in the work on a recruit, who at one time, was silently committed to the program. According to someone close to his recruitment who I was able to chat with briefly, while nothing has been decided, until he makes his way back up to Norman, this has to be considered a recruitment where OU has lost a lot of ground to Texas A&M. The proximity of College Station is playing a huge role in enabling him to visit the program quite often which in turn helps build a strong relationship with the staff down there as well as with other prospective A&M commits. Whether Stripling publicly or silently commits to A&M anytime soon really wouldn't be significant in my opinion however as he is someone that OU will fight for to the very end. When the season rolls around, and a return to reality takes place in College Station, OU could be in prime position to slide back into the lead. But for right now…
Trending: Texas A&M
*Marcus Hicks, Defensive Line, Wichita (KS) Northwest: Brandon has been all over this one. As he noted previously, this looks to be a battle between Oklahoma, Nebraska, and Michigan. With that being said, the relationship that OU has built with Marcus and his father Kelvin, may very well be too difficult for the others to overcome. The fact that Kelvin Hicks told Brandon right after The Opening event in Dallas this past weekend that "We almost stopped by Norman on our way home" says a lot about the comfort level between the Hicks' and the Sooner staff. Marcus will be taking some trips during the season, but again, as Brandon noted, he will also be making several more trips this summer to Norman for the ChampU BBQ and a practice or two. To me, this recruitment feels very similar to that of EJ Ndoma-Ogar, and we all know how that one has turned out…
Trending: Oklahoma
– (Charlie)