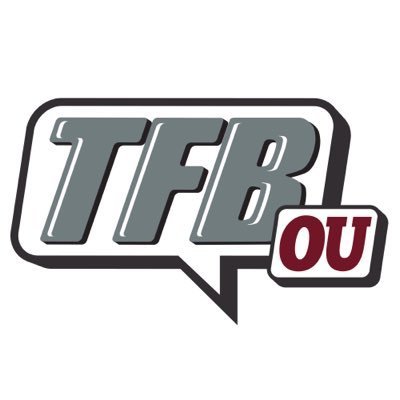 Open Post | Weekend, April 13th – 15th
Posted on: April 13, 2018
Let's get right to the point…
This will not be the last time you hear from us this weekend.
We are expecting some fireworks which will kickoff the spring game weekend and Denzel is warming up his pipes for multiple appearances over the next few days (;
---
– Tyler Johnson: Ya'll are most likely already aware as his name has been on our visitors list, but I caught up with 2019 Conroe, TX Oak Ridge OT Tyler Johnson's mother earlier today and she did confirm that they will be taking an official visit to OU this weekend for the Spring Game.
Tyler will come up with his mother and father on Friday and fly back home on Sunday.
This is obviously big news for the Sooners as it is his first official visit after having just visited Texas this past Saturday. Tyler and his parents have already been to Norman multiple times so this weekend will give them another chance to roll out the red carpet and try to blow the Johnson's away.
OU Junior day was a success‼️ #BoomerSooner pic.twitter.com/d27wRIihOC

— Tyler Johnson (@TylerJohnson_74) February 19, 2018
With the weekend Lincoln Riley and co. sound to have planned it's definitely not out of the realm of possibility that could happen.
Mrs. Johnson did mentioned that they will be looking to take an official to Texas soon and after this visit to Oklahoma will look to talk things over as a family about their visit plans moving forward. – (Alex)
---
– Drew Pyne may be from Connecticut, but that hasn't stopped the star 2020 New Caanan (CT) quarterback from making several trips to Oklahoma over the last year. Pyne, who holds a Sooners offer, is no stranger to OU, but he had never seen a practice. According to him, that was something that he was looking forward too, and the Sooners did not disappoint. "Their practice was intense and so competitive. I love to compete so watching everyone go at it as hard as they did, was something I really enjoyed" Pyne stated after watching the practice.
Pyne says that he is looking for a place that "fits" but also a place that will help him to develop as a QB. That's something he sees in Oklahoma and Sooners head coach Lincoln Riley "I love Coach Riley. The way he developed QB's really stands out. He always puts his quarterback in a position to succeed and I really like his aggressive style of offense."
Riley isn't the only thing that keeps him coming back to OU though, "Oklahoma has a winning tradition and it's very unique in that instance."  That winning tradition is a trait that Pyne is looking for in a school, as his other visits, later this month, are looking like trips to Notre Dame and Penn State.
As far as a timeline for his decision, even with him being a 2020 kid? Pyne says there is none, but did not rule out an early commitment, saying "There is no timetable. If I find that perfect fit, that's when I will make my decision."
That perfect fit is something that OU is really hoping Pyne sees in Norman. – (Brandon)
---
– EJ Ndoma-Ogar: As we previously noted, two weekends ago (Friday, March 30th) 2019 OL, EJ Ndoma-Ogar (Allen, TX) made a return visit to Oklahoma.
Per EJ that was his 7th or 8th visit to Norman. But that fact should come as no surprise because of the connections EJ has to the Sooners.
"My older brother goes to school there…My grandpa also got his PhD at OU".
Those are some pretty solid connections to Oklahoma.
I asked EJ about his plans moving forward and it sounds like a decision will happen before his senior season begins, "plan to narrow the list to about ten to twelve by the end of May and make a commitment in August".
EJ says he won't be at the OU Spring Game. He has a trip to Oregon scheduled for this weekend and then Tennessee on April 21st.
He did add however, "working on my next visit  in early June (to OU)"…which is right after he plans to narrow his list. Needless to say, we fully expect the Sooners to make the cut. – (Super K)
---
– Last weekend I was out the Houston Pylon 7v7 tournament. Here are a few quick notes from the event.
*Dax Hill is just…different. You have good players, great players and then you have that unique individual that looks special even around the best of the best. That's Dax Hill. To be honest, I didn't see much thrown his way at safety. But the sheer power that he can generate…he eats up so much ground in two or three steps is mind boggling. When you add to it that he's an excellent student, and a high character young man, you really have someone special.
If there is a better safety in the country, I'd like to see him.
The Sooners will have some potential early draft picks with guys like Bookie and Tre Norwood and Robert Barnes. But Dax is this other level. And it's meant as no disrespect to those other guys who, as I said, will be good in their own right.
But, coming out of high school Dax is to DBs what Adrian Peterson was to running backs. I'm dead serious.
I maintain that #okpreps & #Sooners DB target, Dax Hill is best in the region, if not the nation. He is physically gifted by God in a way even the best athletes are not. Played with OK's @Sooner7v7 in yesterday's @PylonEliteCamps pic.twitter.com/jo8tiAma6J

— Super K (@SuperK_TFB) April 8, 2018
*I did get a chance to speak with Booker T Washington 2020 WR, Javian Hester and see him for the first time…
#Sooners targets Arjei Henderson & Jamal Morris at Houston Pylon. Hendi's ability to seamlessly accelerate/decelerate, shield & catch away from his body make him a hard cover in traffic. Morris is the defensive play caller you want in a secondary. pic.twitter.com/0HKBA2dJDw

— Super K (@SuperK_TFB) April 8, 2018
Legit 6'3. He's thin right now but will obviously fill out. Very smooth…reminds me Scotty Pippen the way Hester just glides on grass. Despite being a taller guy with a lot of surface area for DBs, he can be physical.
As noted above, Hester said he plans to be at this weekend's Spring Game.
*The guy who really stole the show that weekend on offense was Arjei Henderson. I had a chance to watch quite a few reps with him and I came away thoroughly impressed…
#Sooners targets Arjei Henderson & Jamal Morris at Houston Pylon. Hendi's ability to seamlessly accelerate/decelerate, shield & catch away from his body make him a hard cover in traffic. Morris is the defensive play caller you want in a secondary. pic.twitter.com/0HKBA2dJDw

— Super K (@SuperK_TFB) April 8, 2018
As I noted above, he changes speeds on DBs so seamlessly but suddenly that it makes it very hard to stay in his pocket. What makes it even more difficult is that he knows how set up his route and put himself between the ball and the defender. He also has great hands. It was cold out there. A lot of players were dropping balls. Not Arjei. Strong hands and great awareness.
I saw him clinch a win for his team with a touchdown in the end zone that he caught over at least two people…possibly three.
*I had a chance to see Jamal Morris for a third time. He's a big fella. Minimum 6'2 with a big frame. I actually thought he looked smoother than I've seen him in the past. Look comfortable and was reacting to the ball well and changing direction well. It's pretty obvious he's been putting in some work and the 7v7 has probably helped a bigger like him.
The thing that really stood out to me was the fact that he was the captain of the defense. He was back there calling the plays and leading his guys. That's a really good sign for a safety where you really have a lot on your plate. – (Super K)