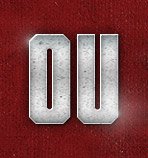 Open Post | Wednesday, October 11th
Posted on: October 11, 2017
– DaShaun White: Texas is this year's red river rivalry host. DaShaun White will be in attendance as a guest of Texas. Obviously White is interested in seeing Oklahoma but we have spoken to a source on the Texas side and they are considering offering White.
White was at the Texas camp this past summer and I'm told he measured 6'2 220+ lbs and ran around a 4.6 40. At the time, Texas mentioned they'd be watching him during the year.
Should Texas offer, they will become a player in White's recruitment. White said, "it'd be dumb not to consider them. I'm not going to just make a move but I'd definitely look into it".
After speaking with White and his mother last week, it definitely sounds like coach Terry Price from TAMU is one of the main reason's TAMU was able to secure his original commitment. In general they said that their relationship with the OU staff suffered some during the period when coach Bob Stoops was technically the head coach but had clearly already planned on retiring. During that time, they say that they forged a very strong relationship with the TAMU staff.
Coach Lincoln Riley has managed to close that gap significantly but it's pretty clear that the gap was pretty big at a certain point.
Coming off the loss, OU really needs to perform well this weekend. This is one of the special games that is unique to OU (and Texas) and White being in attendance and seeing a great performance from OU could certainly have him thinking, I want to play in that game. – (Super K)
– Team Note | CeeDee Lamb: Spoke to a source regarding CeeDee Lamb. Was told that he went through none contact practice yesterday (October 10th).
The thinking is that he is progressing along nicely and the source said, "OU won't trot him out there if they feel he would re-injure it."  This is potentially big news, as you all know that Lamb is considered OU's best wide-out despite just being a freshman. – (Brandon)
– Dax Hill: Spoke to someone who knows the family of 2019 in-state star DB, Dax Hill (Tulsa, OK). As you know, Dax's older brother Justice is a great running back at Oklahoma State. Source said, "he's set on OSU for now. His parents went there and now his brother". It's still early but it does sound like it's going to be as tough to pull Dax away from OSU as we initially expected. The good news is the Sooners seem to have an in with 2019 TX DB, Jalen Catalon. More on him later. – (Super K)
– Team Note | Abdul Adams: A source told me they don't believe Abdul will be able to go this weekend. I'd expect Sutton to see some carries as a compliment to Sermon. – (Super K)
– Bobby Brown: I checked with the mother of Bobby Brown (Arlington, TX) who tells us that they will likely be in attendance for the OU vs. Texas game. Also, of note, they have not made a decision about whether they will visit TAMU. Brown was initially hesitant to visit TAMU. Then earlier this week confirmed he would visit. Then last night his mother said they are uncertain again.
Our sources indicate that OU and Alabama are the teams to watch in this one. – (Super K)
– Moro Ojomo: 2018 DL, Moro Ojomo (Katy, TX) tells me that the Sooners are trying to get him up to OU on an official visit. Ojomo does not hold an offer from OU but does hold offers from schools like Oklahoma State and TCU.
We initially thought the Sooners reaching out to guys like Ojomo may have been an indication of how they feel about Brown. However, it seems more so that this is just Oklahoma making sure they are covered in case they don't land guys like Brown and Perkins. – (Super K)
– UPDATE: 1:30 PM
2018 DT Bobby Brown has dropped his top schools.
Alabama, LSU, FSU, Baylor, Texas, OU, Texas A&M, Houston… pic.twitter.com/kri2oGNYla

— I hate OL's (@tre_brown8700) October 11, 2017
OU still seems to be in a great spot with the talented defensive lineman. – (Ryan)