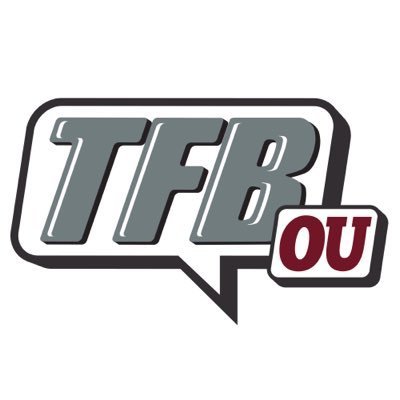 Open Post | Wednesday, May 16th
Posted on: May 16, 2018
The spring evaluation period is in full swing and the over the last couple of weeks, the Sooners staff has been out on the road across over the nation, visiting high schools and watching potential targets.
*Was able to confirm that Sooners DB coach, Kerry Cooks, and RB coach, Jay Boulware, visited Booker T Washington (Tulsa) recently.
*Cooks obviously stopped by to see 2019 five star DB, Dax Hill, today. Hill is the Sooners top remaining safety target in the 2019 class, as he is for most programs. Hill told me a while back that he likely will visit OU for the ChampUBBQ in late July, with the potential of another visit prior to that this summer.
*Oklahoma sees 2020 offer JJ Hester as an ATH, but they like him a lot at WR. Was told OU would likely be back by Booker T to see him in the near future.
*Coach Boulware visited Booker T to see 2019 RB target and Nebraska commit, Thomas Grayson. OU has continued to keep an eye on Grayson and I wouldn't rule out an offer at some point. Nebraska, Tennessee and Texas Tech have offered the sleeper OKPreps RB. Oklahoma may soon join them.
*Mike Stoops and WR coach Dennis Simmons headed to Miami/Ft. Lauderdale area recently and 2019 Ft. Meyers (FL) Dunbar HS DE/DT, Derek Hunter, picked up an offer from Oklahoma.
Hunter said his coach informed him of the offer, but he is well aware of what an offer from OU means, "they have a really nice program and are building something special up there."
Oklahoma is going to work on getting Hunter in on an official visit.
*Expect Oklahoma to go by IMG Academy, as well, in the next week or two, and work to continue their pipeline that has been built there.
*Sooners offensive line coach, Bill Bedenbaugh, stopped by to see Camden (AR) Fairview 2019 offensive lineman Stacey Wilkins earlier this week. As we noted in another post, OU stands in very good position to land the Natural State star.
*Oklahoma wide receiver coach, Dennis Simmons, stopped by Allen (TX) recently to check out NewWave19 commits Theo Wease and EJ Ndoma-Ogar. Allen obviously has some 2021 talent, as well, and Sooners were there making sure they got their eyes them too.
*Last week Oklahoma stopped by Mesquite (TX) West Mesquite HS and offered 6'5 220lb TE/WR Devon Martin. Martin said that the last "two or three weeks have been busy with schools stopping by, but OU is the only one to offer him." This goes with the aggressive nature Riley has instilled in the staff.
One look at Martin's twitter and you will notice he is a fan of OU, "I've liked them since I was little." So, when I asked about the offer Martin said,"It's huge. This one means so much to me. It's a very, very big deal."
Martin says he will be visiting OU later this summer. This is one that could be over early in my opinion, as Martin wasn't shy about his love for the Sooner.
*We did an update on 2021 Dallas (TX) Parish Episcopal HS QB, Preston Stone, the other day. Stone has picked up a ton of offers from just about everyone in the nation is likely going to be the number one QB in the 2021 class.
I spoke to a source that said, "OU is looking to go see him throw this spring, but (OU) loves Stone and he will likely be offered once someone see's him live in person."
Good news as OU will throw their name in the hat and begin working on landing their leader for the 2021 class that seems to be ramping up early with offers going out.
*Sooners offered 2020 Scottsdale (AZ) Saguaro HS defensive end, Damian Sellers, last week. Oklahoma LB coach, Tim Kish, has connections in Arizona. Those connections helped land several Arizona high schools stars like, Mark Andrews, because he once coached LB's for the Arizona Wildcats.
Kish stopped by to see Sellers last week. Sellers said Oklahoma talked to him "the next day on the phone and offered". 2019 Sooners QB commit has been pushing local Arizona stars to Norman and Sellers says " I know Rattler and he hit me up already about OU."
Sellers let me know that he is setting up a visit for the summer and " I'll definitely be out Norman."
Oklahoma has been really pushing the west coast and with Rattler helping them out, it looks like Arizona might be another pipeline in the works for OU. – (Brandon)
---
– As I mentioned last week, the Sooners are in the market for true defensive ends in this cycle. In fact they've slowed their recruitment of Jack LBs down.
Last month the Sooners hosted a true 2019 defensive end, Braylen Ingraham (Fort Lauderdale, FL). Ingraham is yet another south Florida prospect that the Sooners are in pursuit of. He's also a teammate of OU CB target, Jaden Davis and former teammate of Sooners' signee, Nik Bonitto. So, Ingraham has ties to Oklahoma.
Davis and Ingraham are close. Like Davis, Ingraham took his official visit to Oklahoma for the OU Spring Game.
Amazing Visit At OU??⚪️ #NewWave19 #BoomerSooner pic.twitter.com/6jKrTtMZid

— B5️⃣ (@BIngraham5) April 16, 2018
I plan on having a full conversation with Ingraham about that visit but wanted to pass along where he says things currently stand in his recruitment.
The Sooners were Braylen's first, and so far, only official visit.
He and Jaden will both take an official visit to Kentucky, together, on June 8th.
Jaden will announce in July. I asked Braylen if he will be ready to announce this summer as well and he said, no. He says he still has official visits to Oregon and Alabama he plans to take this fall.
So, don't expect any movement on this one anytime soon but the Sooners are in the top group and if Davis ends up at OU then between him and Bonitto, OU will have plenty of help in this one.
Again, I'll likely be speaking with Braylen in more detail about his Sooners visit, this week. – (Super K)
---
– Earlier this week I mentioned that Oklahoma Defensive Line coach Calvin Thibodeaux was headed down to Buford Georgia to pay a visit to 2019 defensive end prospect Ahmad Craig. Obviously Coach Thibodeaux liked what he saw in Ahmad as the visit concluded with Ahmad receiving an offer from the Sooners.
Blessed to receive an offer from Oklahoma University #BoomerSooner @BufordProspects @CoachThibbs @Coach_Davis22 @TFB_Sooners pic.twitter.com/EC8ZS3tht6

— Ahmad Craig (@Ahmad84craig) May 11, 2018
As K and I have mentioned previously, the Sooners are looking more at "true" defensive end body types this cycle and Ahmad certainly fits that bill. He is 6'6" and 240 lbs and has tremendous length.
I was able to catch up with Ahmad earlier to find out a bit more about him and his recruitment, which is really blowing up as he let me know that Illinois has joined the party for his services by extending him an offer today.
Ahmad has been playing football in Buford since he was six years old. He told me he has played defensive end for most of his life "but I also got a little offensive line time when I was younger." Ahmad has played for his varsity team since he was a freshman, but a knee dislocation prevented him from seeing the field at that age.
Craig comes from a family he characterized as "full of athletes." Normally that is common for elite prospects, but Ahmad has some serious athletic lineage as his mother was a track star back in the day and his father played football as a young man. He also has a brother who played some college basketball and his cousin, Tim Wansley, won a Super Bowl ring while playing with the Tampa Bay Buccaneers.
Oklahoma joins an impressive offer list for the Buford native as they join the likes of Auburn, Nebraska, Ole MIss and South Carolina, among others. I would tend to believe that his list will be expanding quite rapidly from this point forward as the secret is definitely out on this young man who received his first offer from Toledo way back in May of 2017.
When the talk turned to OU specifically, Ahmad was very grateful , and proud about the offer. I asked him what his first thought was when he thinks about the Sooner football program and he said, "It's the championship tradition. They just breed talent up there." Ahmad went on to say, "I know it's a place I can go and sharpen my skill set, not just on the field, but also off the field mentally."
He is being recruited strictly as a hand-in-the-dirt defensive end, which I am sure is music to all your ears, or in this case eyes. I have also been told by OU sources that he is quickly becoming a priority for Coach Thibodeaux and Coach Mike Stoops.
Ahmad has planned a busy summer of visits. While he has already visited Tennessee, Wake Forest, Auburn, Alabama and Georgia, he plans on making a few return visits to some of those schools as well as hitting up the likes of Kentucky, Vanderbilt and Memphis to name a few.
He also is very anxious to get up to Norman to see what the Sooners have to offer and he will be making plans to make that trip with his family.
As the conversation came to a close, I asked two final questions. I asked Ahmad what the most important thing is to him about his recruitment and his eventual choice is, and he replied "I want to go somewhere I can fit in and make the most impact both on and off the field, but I really want to go to a school that feels like home."
I then asked him when he thinks of some of the greats who have played at Oklahoma, without saying Baker Mayfield, who is the first player that comes to your mind. He said "You can't think of Oklahoma and not think about Adrian Peterson".
Maybe someday down the road I will ask another recruit that same question and he will reply, "You can't think of Oklahoma and not think about Ahmad Craig." – (Charlie)
---
– There seemed to be some confusion in regards to where OU stands with 2019 Katy (TX) RB Deondrick Glass. Glass dropped at top 10 list recently.
— Deondrick Glass (@deondrickglass) May 11, 2018
Oklahoma "made the cut" but from what a source on the OU side tells me, "(OU) doesn't even talk to Glass and has never been offered."  Kids sometimes throw schools names out there for attention, but Glass has claimed an OU offer on multiple occasions. An offer that doesn't exist.
Glass isn't the only RB claiming an offer that isn't there. The other, oddly enough, is 2019 Stafford (VA) RB Devyn Ford. Ford spoke to TFB and told us OU was a player in his recruitment. An OU source disagrees saying, "He's never heard from OU and OU has never reached out to talk or offer Ford."
Chalk this up to another "Recruiting is crazy" story.
The main targets for 2019 RB are Marcus Major, Noah Cain, Trey Sanders, Kenny McIntosh, and Tyrion Davis. Keep an eye on those guys because that's where the story is at, we are told. – (Brandon)