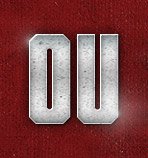 Open Post | Wednesday, Feb. 12th
Posted on: February 12, 2014
– OU target PJ Mbanasor picks up another offer this week. This time it's from Notre Dame.
– Oklahoma has offered LB, DeShon Elliot out of Rockwall, TX.
– OU target Kahlil McKenzie received an invite to the Army All-American game.
– Got a bit of interesting news this morning on Oklahoma commit, Josh Wariboko. Wariboko plans on attending next weeks Texas Jr. day. I'll have more on this later.
– Also, Westmoore HS WR Dahu Green picked up his first FBS offer today. Louisville offered. We're big fans of Dahu. In fact Ryan Broyles did an evaluation on him just last night that we hope to have up later this week. He gave him a great score. Here are Dahu's highlights: