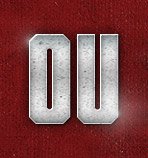 Open Post | Tuesday, April 15th (Updated 2:21 pm)
Posted on: April 15, 2014
– We'll start a late open post and roll it into tomorrow.
– First of all big news. Star DL Tim Settle is back on campus at Oklahoma. In fact he is in the office with coach Montgomery right now. That's his second trip to OU in a few days. Not sure where we stand with him. I'll have to do some digging but a few schools I've heard mentioned are two in-state schools (VA Tech and VA) and Alabama but it seems OU is at least making an impression.
– Also, I know a lot of folks are wondering about the Mike Mitchell transfer situation and whether he's considering Oklahoma. I talked to someone who would know and the information I got was that Oklahoma is not involved. I don't know why but I was told that Oklahoma wasn't involved in his recruiting at this time.
– An offer we haven't mentioned yet that went out recently was to ATH Derrick Dillon out of Franklinton, Louisiana. He's been offered as a WR and I was told that LSU actually wants him as a CB but he wants to play WR so it seems as of now LSU is not in the picture. I was also told that he wants to take an unofficial visit to Oklahoma this summer. Not sure whether it will happen at least indicates there is some initial interest.
– Also, continue to hear good things about OU and Isaiah Langley. A few weeks back we mentioned that OU had made a big impression on the father and it seems that the relationship between coach Wright and the family continues to develop and grow.
– UPDATED (2:21 pm): Y'all have to see this 2017 DL out of Wisconsin! Weighs 370 lbs (not a typo)! And he's actually got a pretty nice get off.