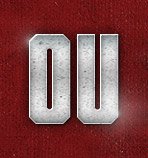 Open Post – Tuesday, March 11th (UPDATE 5:20 pm)
Posted on: March 11, 2014
– The team will be practicing again today. Had a conversation with someone in the the know last night who confirmed some of the things we've heard on our end about the team. Firstly, he said that the team is truly a family. One of the things that we've mentioned on here before is that just a few years ago the locker room/team environment wasn't always the best. Not saying it was horrible but perhaps the best way to describe it is a bit more "cliquey."In contrast, this team is an incredibly tight knit group.
I believe we've mentioned this before but the locker room environment and the camaraderie on the team was one of the reasons Steven Parker picked OU. His father told me that it was the best locker room environment.
– Was also told by the same person that the defense is bloody thirsty. He said that the work ethic on the defensive side of the ball is flat out incredible. This also matches up with things we've heard from various sources on our end.
– On the recruiting front I am hearing that Torrance Gibson may be really close to setting up an official visit to Oklahoma. I'm told the visit could come as early as the end of this month.
– Also, can tell y'all that Oklahoma continues to sit really well with CB PJ Mbanasor.
– Outside of Will Sunderland however, we don't seem to be in good shape right now with our other two main safety prospects, Keivon Ramsey and Kahlil Haughton. To be quite frank, Baylor is a school that continues to come up as a top or near the top school on a lot of Texas players' lists including, Ramsey and Haughton.
– UPDATE (9:06 am): However much stock you can put into a 2016 kid putting out a Top 3 nearly two years before his actual signing day, Oklahoma is currently in the mix for WR Reggie Hemphill (Manvel, TX).
Top 3 Texas a&m Baylor Oklahoma

— I'M SO AWESOME#⃣5⃣♐️ (@HemphillReggie) March 11, 2014
If you'll recall, we discussed him in yesterday's Open Post as he's expected to be in Norman this Wednesday for an unofficial visit. Hemphill was at one time committed to Texas, but has since decommitted and reopened his recruitment.
– UPDATE (4:42 pm): We hope to have some more practice notes for you in the near future, but there is some other talk starting to leak out from some of the OU beat reporters who apparently were given some type of access to practice today. Several have confirmed what we told you yesterday, that Geneo Grissom has been working some at OLB. Only other note was that the Kentucky coaching staff was at practice today. Nothing really earth shattering.
– UPDATE (4:47 pm): 2015 ATH Tony Nicholson (Grand Prairie, TX) was evidently at practice today and posted this short clip that appears to be a flea-flicker with Cody Thomas at quarterback. Can't imagine Bob will be very happy with one of their super secret trick plays getting out there.
 – UPDATE (4:57 pm): Also being told the Atlanta Falcons had some of their staff at today's practice as well.
– UPDATE (5:10 pm): We should have more later but here is some stuff from today's practice to wet your whistle.
* Today, Stanvon Taylor was running with the 1's and Cortez Johnson was coming in a lot for him, especially on corner blitzes. Johnson's timing has been good when he's been asked to blitz.
* Dakota Austin is running with the 2's today.
* Ahmad Thomas was doing his reads with the LBs and his coverages with the DBs. He is still playing SS for the 2nd team.
* Hatari Byrd looks very comfortable out there playing SS. He still cheats a little bit in Cover-2 in order to get over the top, but it looks like his ball skills have improved.
* Zack Sanchez looks better as well. He got beat once simply because he misplaced the ball, but he's playing almost strictly man and looks really quick in-and-out of his breaks.
* Devante Bond looks raw but has been able to squeeze the LT down at times during run plays. He is incredibly explosive.
* As we've already noted in days past Geneo Grissom is playing up at OLB and has, at times, looked like he's still adjusting/learning the assignments, which is to be expected.
* Both Frank Shannon and Dom Alexander look great playing ILB.
– UPDATE (5:17 pm): Utah and Kentucky are at practice today.
– UPDATE (5:20 pm): Even though Dakota is running with the 2's today he's looked really good. Our guy is saying he looks better than Stanvon at the moment.