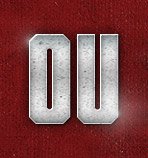 Open Post | Tuesday, June 24th (UPDATE 1:09 pm)
Posted on: June 24, 2014
– Yesterday Oklahoma made a couple of 2016 QB offers.
One of the offers went out to dual-threat QB and current Arizona commit, Shea Patterson out of Shreveport, Louisiana. We caught up with Patterson and he said that he actually attended the OU satellite camp in Mesquite and performed really well. He said that he is just now getting to know coach Heupel but they are building a great relationship.
The other offer went out to another dual-threat QB. This one went out to Shane Buechele from Arlington, Texas. We had a chance to briefly chat with Buechele and hope to speak to him a little more this week but it was clear in our initial exchange that he is definitely interested in OU. Buechele said that Oklahoma has been recruiting him for a while and he has already had a chance to visit Oklahoma.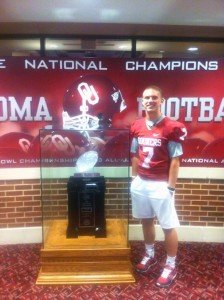 – Also related to QB news, Torrance Gibson announced on twitter last night that he will be changing his commitment date. He was originally scheduled to commit after his sr. season. He recently spent a week in Knoxville and announced the Vols as his leader. So if the changed commitment date means he'll be committing before he takes any officials then Tennessee will be the likely winner. OU's chance was in a lot of ways contingent on him dragging out his timeline so we'll have to wait and see when this new commitment date is scheduled and whether Torrance will still take any official visits.
– Had a long talk 2015 DE target, Gabriel Campbell this past weekend. I've had a chance to chat with Campbell a number of times and he has to be one of the most interesting recruits I've come across. For a young man that just turned 17 a few weeks ago, he really has the maturity of a grown man on and off the field. Gabriel is in regular contact with coach Montgomery and it seems to me that the biggest threat to OU is going to be Miss. State. However, I will say this…there are a lot of people who believe Miss. State is going to be the automatic winner because of the proximity and because of the tradition at Yazoo City (Fletcher Cox was from Yazoo City) and because of his long standing relationship with Miss. State. And while that may be where he ends up, his interest in OU is real. But what is more, it's clear that he puts a lot of stock into his relationship with a coach and if Miss. State wins it will likely be because, as he's told me…Miss. State DL coach "checks on me all the time…stays in touch all the time and makes sure everything is good".
Gabriel is a unique person who you can't box in. He has an independence and a maturity about him that makes me feel like he's not just going to go to a school because everyone else is or because it's the closest thing to him. Miss. State is having to work hard to win his commitment. Gabriel told me that he still very much intends to take his trip to OU this fall for an official visit.
Gabriel has an older brother that plays baseball in Wyoming so it would seem that distance isn't going to deter Gabriel if he feels the right place is out of state.
– Most of you know by now that star WR John Humphrey decommitted from Baylor last night. Based on our recent conversations with Humphrey it didn't come as a total surprise but I personally thought it would happen later. I checked in with Humphrey and he said that he still plans on taking a trip a to Norman for his second visit in July. Things can change but at this point it feels less like "if" and more like "when" he'll commit to OU.
– On a related note Baylor fans got a second bit of bad news yesterday. One of their top WR recruits from their 2013 class, Robbie Rhodes is no longer with the team. Not necessarily directly OU related but with this Rhodes loss, the decommitment of Humphrey and the decommitment of Louis Brown earlier this month, things haven't been so hot for Baylor.
– Back in late May, we gave y'all a pretty promising update on Jordan Phillips based on a source who was kind enough to update us (here). NewsOK offered up an update on Phillips yesterday straight from Coach Mike Stoops mouth. It includes a couple great quotes. You can check it out here.
Just to add a little bit of "insider" information to the Jordan Phillips story; we were told that Phillips was actually in tremendous pain early in the season last fall. We were told that it was amazing that he made it as far as a he did into the season, playing all the way through the ND game. The amazing thing is, if he was playing through back pain and was as dominant as we all say him be last year…what might we expect this season with a healthy back once he has a chance to re-adjust to game speed ? One would have to think that by mid-season he could be an absolute game changer.
We'll talk more about what were hearing about the front seven later but this is just more good news!
– Millwood, DE, Joshua Little picked up another offer yesterday. This time from Kansas State. Little now has accumulated several offers. We first introduced y'all to him a while back in our OK Preps Feature (here). At the time he didn't have any offers but as we noted at that time, he felt like a player who would certainly pick up a few.
– Recent OU DE offer, Tyrell Jacobs out of Louisiana made a visit to Tulane yesterday. We asked him how the visit was and he said it was nice but, "I can't wait to get up there (to Norman)…"
– UPDATE (9:40 am): CBS Sports' Jeremy Fowler is reporting that Bob Stoops could soon be joining the CFB coaches $5 million-per-year club with the OU regents expected to approve a revised contract for the Sooners head ball coach. Essentially OU would just be moving up the current escalators in Stoops' existing contract that were set to take effect, pushing him over the $5 million mark, in 2016.
– UPDATE (1:09 pm): 2015 WR & OU offer, Alex Ofodile, has reportedly committed to Oregon. Which comes as somewhat of a surprise as up until recently it was believed the Sooners and Missouri were out in front.