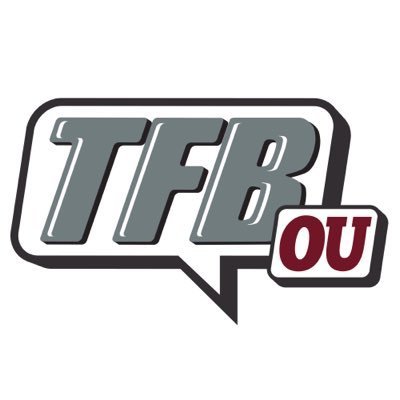 Open Post | Tuesday, June 12th
Posted on: June 12, 2018
– The Sooners recently extended an offer to Elite 2020 Offensive Tackle, Turner Corcoran, out of Lawrence (KS)
Blessed to receive an offer from Oklahoma University! Thank you coaches @OU_CoachB @LincolnRiley #Boomer pic.twitter.com/nnOdRBDDMR

— Turner Corcoran (@turnercorcoran) June 7, 2018
Corocran is a 6'6″ 280 lb rising junior who currently holds offers from Clemson, Notre Dame, Ohio State and Michigan, among many others.
I was able to catch up with Turner and he let me know that Coach Bedenbaugh offered him over the phone on Thursday. He said "Coach Bedenbaugh was trying to come out and see me before school let out for summer break but he wasn't able too".
When the discussion turned to OU in specific, Corcoran said "OU has a great program, they've really excelled over the last few years." He continued by saying "I'm really looking forward to getting to know the coaches and players some more here in the near future." As for the possibility of visiting Norman, Corcoran told me "I think my family and I are trying to plan a visit in late July after the dead period."
I mentioned that OU has had some success recruiting Kansas over time, and Turner told me "I know Amani (Bledsoe) and I know of Marcus (Hicks), hut I'm looking forward to getting to know them better here as my recruitment goes along."
I will keep in touch with him and let you know when the visit takes place as it falls in with the timeline for the ChampU BBQ. – (Charlie)
---
– NewWave19 Offensive Guard commit EJ Ndoma-Ogar took an official visit to Ole Miss this weekend. I was able to catch up with EJ following his visit, to check in and see where things stand in regards to the visit, as well as where things stand with the Sooners.
EJ and I were discussing the Ole Miss visit, and he said "The Ole Miss visit was a good visit. It was my second time on campus." He went on to say, "Coach Luke is going to do a fantastic job of turning things around, I was really impressed by his energy".
Once we finished talking about the Ole Miss trip, I asked him where things stand between he and the Sooners. EJ told me "I am still VERY solid on OU. I am going to be up in July for the BBQ and I also plan on going up to Norman for the UCLA game." He then added "I will also be taking my Official Visit from November 9th – 11th".
As for his relationship with the OU staff, he said "The OU coaches have been great throughout the process. They have encouraged me to take the officials, keep good relationships, and enjoy the process". – (Charlie)
---
– Despite the recent loss of Jarrian Jones, the Sooners have a number of options they are and have been pursuing. As many of you know, Kerry Cooks and the Sooners staff are aggressive recruiters. If you don't hold you're spot, you may lose it.
In speaking to some of my sources, the following will give you an idea of what I'm hearing in terms of Oklahoma's recruiting direction at the safety position.
*Oklahoma has several guys they are recruiting fairly hard at this moment. I'm told primary targets include Oklahoma Dax Hill (of course), Jaylen Phillips, Trikweze Bridges, Jalani Williams and Erik Young.
*Also told that Chris Steele is being recruited as a corner/safety prospect. Regarding Steele one source said, "(OU) still feels good about where they are with Steele, but he obviously has taken a shine to Florida, as of late." Source added, "Steele wants to play, both, safety and corner in college and that is where they're recruiting him right now; as kind of a utility guy in the defensive backfield."
*Dax Hill remains the number one target at safety. No surprise there. Recently, I spoke to a source about Hill, and was told, "OU, Michigan, Ohio State and Bama seem to be the real contenders, but if I had to guess where he would go if he picked now it would be OU." That goes in line with what we have reported over the past couple of months and what other sources have told K and myself when it comes to Dax recruitment.
*The latest offer 2019 DB offer, Trikweze Bridges (Lanett, AL) is quickly becoming a major player. Bridges is looking to set up his official to OU very soon. It'll be interesting to see how that strong interest from Bridges impacts Oklahoma's recruitment with some of the other guys.
*At corner OU still feels very strongly about Jaden Davis. There are several others they are recruiting at the position, but OU would like to close out the corner spot with Davis and Steele. Both, of course, have summer decision dates at the time of this post. I am trying to gather more names at corner in case there is a snag and plan on updating as soon as I get those names. – (Brandon)
---
– The Sooners extended an offer to Elite 2020 Offensive Guard Logan Parr out of Helotes (TX) O'Connor HS
Extremely blessed and thankful to receive an offer to The University of Oklahoma! pic.twitter.com/h3suQ7WSDm

— Logan Parr (@l0gan_parr) June 11, 2018
Parr is a 6'4″ 270 lb rising junior who currently holds offers from LSU, Colorado and TTU to name a few. Don't be fooled by the rather small offer list as his recruitment will certainly blow up with the notoriety and value placed on an OU offer.
Logan took a visit to Norman and said "The offer means a lot to me and my family. The entire staff and players treated me like I was already a Sooner and showed me what Oklahoma was all about." He added "The campus is beautiful and the facilities are something else!". Parr continued by saying "I love everything going on here in Norman and will definitely keep it in perspective while making my decision."
We discussed the fact that the Sooners will be sending a large number of offensive linemen to the draft next year, which is not something that was lost on Logan. He said "It means a lot to me that a school that is recruiting me (OU) continues to put many players in the place I've always dreamed about (NFL)".
When I asked him for some brief thoughts on Coach Riley and Coach Bedenbaugh, Parr said "They are both easy to talk to, and down to Earth. I can definitely see myself playing for them."
I will remain in touch with Logan as he is obviously one to keep an eye on for the 2020 offensive line class. – (Charlie)
---
*Spoke to someone recently who mentioned something that may not surprise some of you but it surprised me a bit. I was told that the summer depth chart has Bookie listed as a starter over Kahlil Haughton in the base package.
I expected Bookie to be penciled in as the starter in the nickel package and then a back up in the safety package. But I'm told that going into the summer, it's Bookie who is going to have to be unseated even within the base package.
*Justin Broiles appears to be penciled in as the starter, for the moment at the FS position. Obviously Sylvie is still out and Barnes missed part of spring with a hamstring issue. As such, I'm told not to read too much into that.
*I did ask if any of the new guys were making some noise. Was told they just started 7v7 so it's too early. Hoping to get some initial impressions next week. – (Super K)