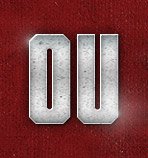 Open Post | Tuesday, August 8th
Posted on: August 8, 2017
– Team Notes: The Sooners have been practicing full pads and doing more live team stuff so I wanted to pass on some things I've heard. So here are some quick-hitters.
*Unrelated to performance but something I have been told that was really good news is that the players seem to love coach Ruffin. Sometimes it takes a little time for the guys to warm up to a new coach but I asked a source who said immediately, "the team loves Ruffin".
*The offense is tough to defend. No surprise but was told, "Riley is a genius. There is so much deception and so many weapons and when you have Baker running the show, you don't really have any limitations".
*I asked a source about the teams overall mentality with Lincoln Riley on the field and was told, "he's a players coach. They bought in right away and they have a championship mentality. Everyone will see it."
*One source said, "Rambo and Ceedee catch the ball better than the upperclassmen. They're going to be a big problem".
*Source also said that Rambo is making "play after play" in the slot. I was told he's been a real problem for the defense in team period. As you all know he's been taking reps there now that Basquine is out. Some folks you talk to will tell you Ceedee will emerge before Rambo and some say Rambo will emerge first. But according to one source, both are great but Rambo moving into the slot may give him the opportunity to shine a little earlier. Additionally, he seems to be a little more refined as a route runner.
*This defense will be the fastest defense OU has had in a while.
*Run game will be by committee. Rodney Anderson is the current starter but one source said, "Abdul may actually be the better back. They're all solid though. They can run through arm tackles. They'll move the chains".
*When they utilize Caleb Kelly and Obo as pass rushers, I'm told those guys are creating a lot of negative plays…and that's against a very salty offensive line.
*We've been saying for a while that Will Johnson was working at safety. That has since been confirmed by the coaches. I'm told to expect Johnson to start at FS in the base defense. But interestingly, I was told that Robert Barnes will start at FS in the nickel package and Johnson will move to the nickel. The move isn't surprising but the fact that Barnes appears to be slated as the starter is noteworthy. It sounds like OU has potentially a very special player in Barnes.
That's it for now… – (Super K)