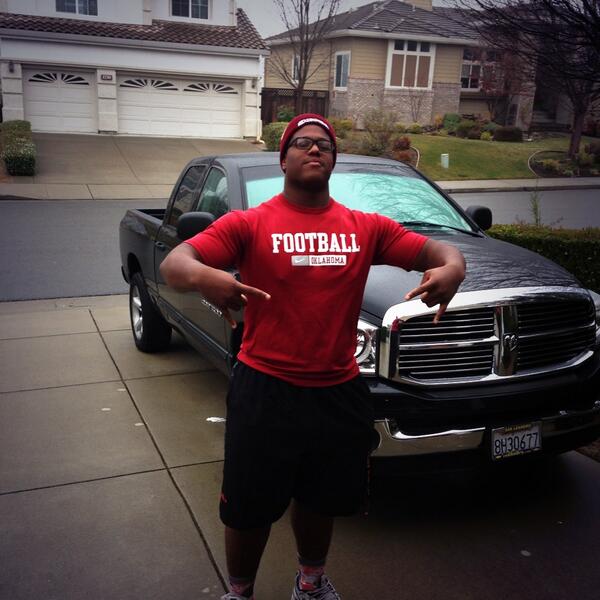 Open Post | Thursday, April 3rd
Posted on: April 3, 2014
Image via scout.com
– It's been a little over a week since we've done an open post and in that time, I've had a chance to catch up with a few people. And I know there are a few notes non-Twitter people may have missed, so here we go.
– First, we wanted to apologize for being a little behind on things these days. Not to get too persona,l since I'm sure most of you don't care, but for those that do just a heads up on what we've been up to. I (K) have been working with some developers on ideas for the future of the website. And in my other work life, I'll be in and out of the country this month…and the softball team I coach is first place…I'm the "it's not worth winning if you can't win big" Might Ducks type coach. I kid…sort of :).
JY has also been extremely busy the past month or so. He recently received a huge promotion in his company and made a move from KC to Chicago. So if you're in Chicago, want to sit outside and watch the Sooners in his driveway/garage (for some reason he does that!), I'm officially inviting you to his place, haha. He's even got a guest bedroom for folks who want to spend the night! But there will be a crying baby soon as well 😉
Yost has been traveling a lot and he just had a baby girl, Kenzie! Meanwhile, Ryan was training down in Dallas but is now back up in Michigan getting prepared for the season and feeling great! Ace was bringing you practice notes until someone tattled. And Jordan has been in the pocket helping us along the way!
– So last night I had a great conversation with DL Kahlil McKenzie. I've had some interaction with McKenzie before, but we really had a long talk last night. And not only is this young man talented, but he's a special, special kid. Very similar in demeanor to Breiden Fehoko. Most of you remember the locker room issues our team had a few years back, and most of you know how important the team dynamic is to the success of any squad.
We've had an incredibly tight team this year (and last). This is something I know the staff is really happy about, and I'm sure wants to make a priority going forward. Guys like McKenzie and Fehoko are exactly the kind of players who can continue that. They are intelligent, kind-hearted, considerate, bring the lunch pail everyday kind of guys, who turn into animals on the field. As a matter of fact, I told McKenzie that he reminded me a lot of Gerald McCoy. He has a similar disposition, but can get after it on the field.
McKenzie seems to have a really good relationship with Oklahoma. I get the sense he is still in that looking around phase, but I also get the sense that the Sooners have a great chance of being there all the way to the end. He has ties to schools like Wisconsin (as most of you know, he grew up in Wisconsin), though I'm not sure how much of a player they are in his recruiting. I don't know how much he'd want me to share on that front, so I'll just leave it at that.
He also has ties to Tennessee since his father played there. I encouraged him to take an official to OU for the Tennessee game this year, haha. But I also get the real sense his family is really leaving this decision to him. He seems to love Norman, loves the tradition, and loves Coach Montgomery. He also seems to like the scheme. The way OU plays their odd front is much more enjoyable for a player than it is at a place like Alabama, for example.
– Related to the point above, McKenzie said he really wants to play with DB/WR Iman Marshall. Unfortunately, Marshall doesn't have an Oklahoma offer (though he has an offer from just about every other school). If I'm Oklahoma, I am making that offer ASAP.
– The other interesting thing is Oklahoma has told McKenzie he can literally play anywhere on the line. He can play DE or he can play NG.
– Some of you might have seen that OLB/DE Marshall Bo Wallace received a Texas offer yesterday. While Wallace goes to school in Louisiana, he is originally from Texas. And if you're like me, you might have assumed that Texas would immediately be his favorite following the offer. But I asked someone close to both him and his family, and the source told me that was not the case. In fact, they said he felt like the two schools that stand out to him right now are Texas A&M (who hasn't offered yet) and Oklahoma. Wallace is an important prospect because, quite frankly, OU isn't in on many pass rushing OLBs and that position is critical in our defense.
– Another critical position that really needs continued work is at the ILB position. We talked about LB Riley Garner last week, and he has recently visited Oklahoma. It appears OU isn't quite ready to extend an offer, but the more I think about it the more I feel like we should. While he plays OLB now, last week I suggested that he could be a great ILB for us. He moves really well and is a legit 6'3″ 215 lbs, which probably means 6'3″ 225 lbs by the time he's on campus.
We just haven't had the real size we need inside, and I think he could bring it while still maintaining a great deal of athleticism. I spoke to him more after last week's post, and he actually said he's being recruited by Rice (who have offered) as an ILB. So it would appear I'm not crazy. By the way, Garner is a super smart young man. Another one of those guys who will bring a great vibe to the locker room and boost the overall team GPA in the process.
– Caught up with CB PJ Mbanasor last night as well, and OU continues to be in a good spot with him. He wants to make it in for the Oklahoma spring game, but he's still waiting on confirmation for a ride. His teammate Samaje Perine is going to be at the spring game, but it appears their car is full or Mbanasor could have caught a ride with him.
– DB Jaylon Lane attended last week's Friday Night Lights at Texas A&M (Roney Elam was there as well) and had a GREAT time. However, I still get the sense that Jaylon and his family aren't comfortable with the TAMU defense. While TAMU has done a great job of marketing themselves (I can't believe that Ag Swag sh*t caught on), I've come across more than one defensive prospect in Texas that are very concerned about playing in their defense. They are still pulling in talent, but I feel like if they don't start playing some actual defense that "swag" isn't going to be enough to skate on for too much longer.
Lane is going to be in Norman for a visit in a couple weeks. He wanted to come up for the spring game, but he has a scheduling conflict. Bottom line, in talking to Jaylon…Oklahoma has a legitimate shot with him as well. I'm telling y'all, OU may end up having to turn a top CB away this year. I know it's too early to say that, but I haven't seen this many top CBs this excited about OU in a while. Playing some defense and having some pass rushers on the field will do that.
– OU made a new 2015 DL offer to a kid, Kingsley Keke, that actually goes to school down the road from me. I've never seen him live, but I watched his film a couple months ago. I'll have to try to make it up to the school and see where things stand with him.
– Also, OU recently made another 2016 DL offer. Last week it was Arkansas DL McTelvin Agim, who is high on OU. This time it was to Louisiana's Rashard Lawrence, whose father actually said they plan on bringing him up to OU for the spring game. So we'll have to keep an eye on that.
I asked around and it sounds like OU could be a player in his recruitment, but a friend of the family told me "if it comes down to OU vs. LSU, it's going to be tough to win that one." However, he also said OU needs to make early Louisiana DL offers because the 2016 DL class in "the boot" is packed, and LSU can't take them all!
– Random non-OU note related to the "team chemistry" point above – was recently told that the OSU locker room is a little bumpy. I heard (though I haven't substantiated it) that there have actually been a couple confrontations/fights between players. While I like what OSU is doing in terms of the talent they are recruiting, it's not just about getting talent. I've got a source at OSU, and I've actually been thinking about writing a piece on OSU's recruiting class, so perhaps I'll be able to get more info on this front. I'm always interested in our rival schools.
– Kingfisher TE Jace Sternberger told me the other day that he has been invited to the Oklahoma spring game and plans on attending. Sternberger is actually a pretty athletic TE. If he had more film of him effectively blocking, he'd have some offers. He was originally asked to come to a practice, but interestingly the OU coaches told him they'd rather he come for the spring game. That's a bit of a step up in terms of an invitation, which may indicate some seriousness on Oklahoma's side. His teammate and a kid we love, OL Kaden Clay Jackson, will be at OSU this weekend. Really hoping he picks up an offer. He's a player!