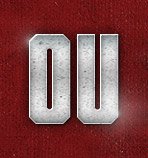 Open Post | Monday, May 5th
Posted on: May 5, 2014
– Oklahoma is still looking for a pass rusher in this class. While Marshall Bo Wallace is still on the board and Oklahoma remains a major player in his recruitment, OU has not given up on Baylor commit, Louis Brown. Brown and coach Montgomery are still in regular communication and Brown is still telling Oklahoma he will take an official visit. As a matter of fact coach Bobby Jack Wright will be down in Burton this week visiting Brown. I think the issue with Brown right now is simply that he hasn't had a chance to get on campus but it sounds like Oklahoma isn't letting up on him and the fact that he continues to communicate regularly with Oklahoma is a great sign.
– Coach Wright will also be in the Austin area visiting CB PJ Mabanasor at Hendrickson HS in Pflugerville tomorrow. Another DB prospect Oklahoma is going to want to keep their eye on when they get to Hendrickson is Keshawn Somerville. Somerville has speed to burn. He is a track star but unlike a lot of track runners, he's a football player first and his track speed shows up on the speed. Coach Wright is a speed freak so I suspect he's going to like what he sees out of Somerville.
– We also expect coach Wright to stop by Manor, HS this week to visit a couple of prospects that we've mentioned. The first is 2015 OG, Henry Mitchell. Mitchell actually grew up an Oklahoma fan so if an Oklahoma offer comes and other offers follow (which would likely happen) OU would still have an advantage. The other prospect at Manor is 2016 pass rush extraordinaire, Erick Fowler.
– I'm sure many of you have put Breiden Fehoko in your rear view mirror and moved on but I can tell you that while things are going to be tough, Fehoko and Oklahoma are not done yet. Oklahoma and Fehoko are still communicating and from what I gather coach Montgomery still plans on visiting Fehoko in Hawaii during the spring evaluation period. I haven't confirmed but the visit may have actually happened late last week. It's all being kept pretty quiet. I still believe Fehoko will take an official visit to Oklahoma.
– Random note that I thought was interesting…I was talking to a recruit last night and he actually mentioned coach Jerry Schmidt. He said he really liked him when he met him and said…"that dude reminds me of Captain America!" I thought it was interesting because you rarely, if ever, hear someone compliment a strength and conditioning coach. Schmidt needs to go ahead and embrace this Captain America thing and start walk around with a red, white and blue shield 🙂
– A new DLine prospect that y'all are going to want to keep your eye on is Austrian Robinson out of Pawling, New York. Robinson is a defensive end in our scheme. Robinson let me know that coach Montgomery will come by his school to visit and evaluate him later this week.
– I caught up with 2016 DL offer, Isaiah Chambers. From everything I've heard, Oklahoma coaches love Chambers (we haven't looked at his film yet). Chambers seems to have really hit off with coach Jerry Montgomery but TAMU seems like it will be team to beat with him. Though I suspect TAMU's momentum will have slowed even further by this time next year.