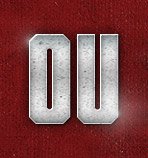 Open Post | Monday, Feb. 24th
Posted on: February 24, 2014
A few notes to start an open post:
– Have confirmed that safety Marvell Tell out of Encino, California has been offered by Oklahoma
– Also, confirmed (or re-confirmed since we originally reported it a few weeks back) that Ryan Newsome (Aledo, TX) will indeed be at Oklahoma's Jr. day this weekend. He said he is "excited!"
– Also, confirmed that CB PJ Mbanasor (Pflugerville, TX) is set to go for his visit to Norman this weekend. I am hearing rumblings that the departure of Coach Jennings from TCU was a big blow and his commitment to the Horned Frogs is not nearly as firm as it was a couple weeks ago.
– Of course, as we first reported early this morning sophomore cornerback LJ Moore has left the team. A source told us "seemed like he didn't have his focus in the right place." Whatever the reasons, we wish LJ the best of luck in the future!
– I (Super K) just returned from a trip to Florida where I had a chance to visit some ball players a friend of mine down in Miami knows well. So I'll try to give you some notes about that trip throughout the week. The first will be a post about Torrance Gibson (Plantation, FL). I'm friends with one of his coaches, so I had a chance to speak to him (my friend) and Gibson while I was down there.
– Also, wanted to post that CB Jaylon Lane out of Nacogdoches, Texas picked up his first offer from Louisiana Tech today. I mention that for a couple reasons. The first being that we've been watching his film lately and are big fans. It's rare to see a corner that big (he's 6'1.5″) close that quickly. His break/drive on the ball and his ball skills are exceptional. Big corners like that usually feel a little clunky and can't move in every direction, but on film his start and stop looks elite. I also mention him because he has heard a little from Mike Stoops. So don't be surprised to see Oklahoma get involved with Jaylon at some point.