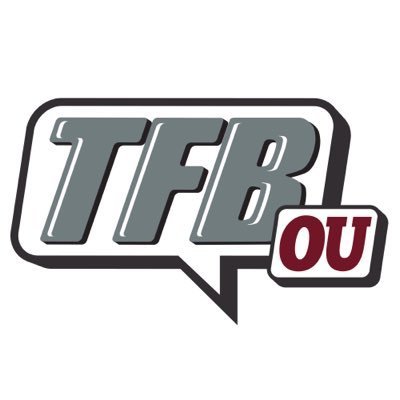 Open Post | Monday, April 9th
Posted on: April 9, 2018
– 2019 star defensive end, Marcus Hicks (Wichita, KS) visited Oklahoma, this weekend.
I had a great visit at Oklahoma. They never fail to make me feel at home #BoomerSooner @LincolnRiley @CoachThibbs @OU_CoachStoops pic.twitter.com/sIzrU3lLam

— Marcus Hicks (@harcus_micks) April 7, 2018
Hicks has been to Oklahoma on multiple occasions. However, in my most recent conversation with Hicks' father prior to last Friday, they didn't have a return visit scheduled. So, this was a nice surprise.
Their visit schedule was Nebraska on March 31st followed by Oklahoma State on April 28th. They also had a Michigan visit scheduled last month (Hicks Sr is originally from Michigan).
I suspect Marcus will be narrowing things down further soon and I fully expect Oklahoma to make the cut.
We have spoken with the Hicks since the visit, and we will have a full write up for you soon! – (Super K)
---
– Bru McCoy was scheduled to visit OU for the spring game weekend. That visit has now been cancelled and will be rescheduled.
McCoy has a very good reason for not being able to come, though. His mother is set to have surgery next week and she was going to be coming to Norman with him. I can tell you, from sources, that OU is in a really good spot with McCoy and he definitely plans on making the trip to Norman happen.
We should know more on McCoy's visit date in the coming weeks.
– Another California LB that most thought would be making it to Norman is 2019 San Bernardino (CA) Cajon HS star, Jonathon Perkins. Perkins visited OU in February and stated that he planned on returning to Norman. One of the dates he said was possible was for the Sooners spring game. Perkins told me earlier this morning that the visit for the spring game won't be possible, but there is a good chance he returns in the near future.
Remember, Perkins has strong family ties to the state of Oklahoma and it really looks like OU has positioned themselves really well in Perkins recruitment. – (Brandon)
---
– Logan McDonald, 2020 OT:  The Sooners played host to 2020 Offensive Tackle Logan McDonald on Saturday. McDonald is a 6'5" 290 Sophomore at Nolan Catholic in Fort Worth, Texas.
OU was incredible⁉️ Thank you for the invite @OU_CoachB #OUDNA pic.twitter.com/dro7pHXvNA

— Logan Mcdonald⚜️ (@LoganMcdonald_) April 7, 2018
I was able to catch up with Logan while he was on his way home from Norman with his mother, Heather.
Logan and Heather arrived on campus around 9:30 a.m. and remained on campus until approximately 1:00 p.m.. Upon arriving in Norman, they were able to catch the scrimmage that was held this morning. After the scrimmage, the pair was able to tour the facilities, view the trophies, and have a look at Coach Riley's office. Logan also mentioned that he had the opportunity to try on a few of the rings that reside in Coach Riley's office.
Logan said "I also had the opportunity to meet a lot of people. There were a lot of alumni there, and all of the players, and I got the chance to meet Orlando Brown. He is just a massive human being and I know he is headed to the NFL and is a really good player." I brought up the fact that he himself, is quite a large human being, and he said, "Yeah my mom said I wasn't quite as tall, but not a huge difference!"
I then asked Logan about his thoughts on the scrimmage. "The thing that stood out about the scrimmage was how competitive it was. I could really tell who was working hard for a starting spot" he replied. Logan went on to add, "it was also really cool to see that when someone made a big play, everyone went crazy!"
As the conversation progressed, I asked him to describe the feeling he had while on campus. Logan was quick to reply, saying "Everyone knows everyone on a personal level. I could see that immediately from the way the coaches and players interacted with each other. It truly was like a family". He continued with, "I think I even saw one of the coaches kids running around out there. That's a lot of trust to have in that environment."
When we were talking about his overall relationship with Coach Bedenbaugh, Logan said, "All the communitcation is through my head coach at Nolan, we just talk every two weeks, just to check in and see how things are. He (Bedenbaugh) told Coach Beaudin at Nolan that he wanted me up there (Norman) for a visit and wanted to meet me."
While Logan does not yet hold an OU offer, he was clear that there is a plan between he and Coach Bedenbaugh going forward. "Coach B told me he wants to come visit me in the spring to watch me play. He wants to see me on the field. I also plan on possibly making it back up for the camp this summer so Coach can further evaluate me."
As we were wrapping up, I asked Logan to ask Heather what her favorite part of the trip was. She said, "The feeling of family, for an unofficial visit, they were all so welcoming. Everyone stopped and said hello while we were on campus. The relationship everyone has is incredible and very welcoming."
The trip to Norman was the McDonalds 5th unofficial this spring. They have been to Oklahoma State, Kansas, Kansas State, and Texas State. They will be heading to Lubbock next weekend to visit Texas Tech. Some of the schools he has interest in are Texas, TCU, LSU, Arkansas and Baylor to name a few.
Logan McDonald is one offensive tackle in the 2020 class for Sooner fans to keep an eye on as Coach Bedenbaugh doesn't play around when it comes to bringing in kids. Coach B knows what he is looking for and obviously he sees some of that in Logan. – (Charlie)
---
In The Trenches | Logan McDonald Film
Logan McDonald, 6'5″, 290. Class of 2020, Fort Worth, TX. (Nolan Cathilic)
Really young player as he is a prospect for 2020. The film on him is his sophomore film, which to me is mind boggling. This guy is only 15-16 years old tops, and he has a lot of tools to like already.
He's really well coached, and you can tell he studies a lot of film and is engaged. He does a lot of little detail things for the scheme of his team. Hustling to the point he needs to get to on specific blocks etc. if a player isn't being taught or asked to do the little things at such a young age, they won't.
As a prospect, he has good feet and a great frame. Already 6'5" he has room to grow and add weight. He's aggressive and still needs to develop the nasty streak you see in older players, but that will come. He also needs to develop upper body strength and work on his punch, but you can definitely see what coaches like about him as a prospect. He's sooo young, yet he's already getting interest. He's a hard worker who will be a big time prospect in a year or two. Good job by Coach B getting in on him early. – (JY)
---
– Fast Five: Saturday Scrimmage Notes. We have additional practice notes on the Donor Board. Here are five which we think you will all enjoy!
– Don't read too much into it as last spring Kyler started, on Saturday Austin Kendall started the scrimmage. From what I was told, Kendall is very controlled in everything he does. He makes big plays, yet also plays heady. With Murray, it's more about putting pressure on the defense. My source said Murray had several "did you see that?" type of moments. He scrambled a lot and could have taken 2 or 3 in for a touchdown.
– As far as Linebackers go, I was told that Murray was very limited in his reps and Kelly is obviously out. That led to Curtis Bolten, John Michael Terry, Levi Draper and Ryan Jones getting the lions share of reps. For the most part, my source says they played well. Jones is such a superior athlete and he has the potential to be a difference maker. Bolten is solid because he knows every LB position. JMT just gets better and better each day, and Draper is much larger, and a much better athlete than most give him credit for. All in all, they like what they saw out of LB's.
– Trey Sermon and Kennedy Brooks received the majority of reps at Running Back. Rodney Anderson was very limited I was told. Brooks, while having some consistency issues in the passing game, is going to be a really good player. Source added that, "there is still some rust Brooks needs to dust off and his hands can be inconsistent at times, but he will get it back and he will be factor going into the season."
– Mark Jackson and Addison Gumbs continue their flip-flopping over who is starting. On Saturday it was Jackson. Source said Gumbs played much like last week, and was wreaking havoc on the offensive line. Specifically, he got the best of Bobby Evans on a few occasions.
– All in all, the defense continues to show marked improvement and my source said, "that defense is head and shoulders above where they were this time last year." That's something OU fans definitely want to hear. – (Brandon)
---
The Red-White Spring game weekend, April 13th – 15th, is shaping up to be a massive recruiting weekend for the Sooners. Elite visitors from across the country, literally from coast-to-coast, will be flocking to Norman for the weekend.
Below is a list of the class of 2019 recruits which we have compiled so far, and while it is quite extensive, we do expect the list to change as the weekend approaches. We also expect a large 2020 presence, and we will do our best to bring you some of those names by the middle of the coming week.
While we are still confirming the types of visits for each athlete (official or unofficial), at this point, unless noted, we are working under the assumption that they will be official visits. However, things are very fluid, particularly with the more regional recruits who may just use an unofficial since they are within easy travelling distance.
We will continue to update this list as we gather additional information
Trejan Bridges WR – TX (Hebron) – (OUCommit)
Jack Buford OT – MO – (Lutheran North) Unofficial
Nelson Ceaser DE – TX (Point Ridge)
Shammond Cooper LB – MO (Trinity Catholic) 
Jaden Davis CB – FL (St. Thomas Aquinas)
Derek Green DT – NC (Southwest)
Jadon Haselwood WR- GA (Cedar Grove)
Arjei Henderson, WR – TX (Fort Bend Travis)
Braylen Ingraham DE/TE – FL (St. Thomas Aquinas)
Tyler Johnson OT – TX (Oak Ridge)
Jarrian Jones S – MS (Northwest Rankin)
Cam'ron Kelly ATH – VA (Oscar Smith HS)
Marcus Major RB – OK (Millwood)
Jamal Morris S – TX (Ft. Bend Bush)
Jalyn Phillips S – GA (Archer)
Suaava Poti DT – CA (St. John Bosco)
Kori Roberson DE – TX – (Manvel ) – (OU Commit)
Isaiah Rutherford CB – CA (Jesuit)
Isaiah Spiller RB – TX  (Klein Collins) – Unofficial
Chris Steele CB – CA (St. John Bosco)
Austin Stogner TE – TX – (Prestonwood Christian) – (OU Commit)
Michael Tarquin OL – FL (Belleview)
Caeden Wallace OL – NJ (Hun School)
Theo Wease WR – TX  (Allen)
Jalani Williams DB – MO (Parkway North)
Carl Williams DT – TX (Lufkin)
Stacey Wilkins OT – AR – (Camden Fairview) Unofficial