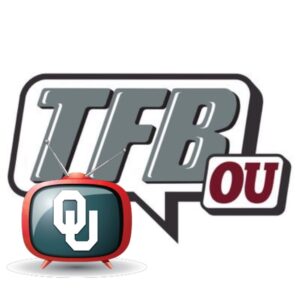 Oklahoma vs Iowa State | 2019 Game 9 | Game Thread
Posted on: November 9, 2019
TFB readers can enjoy hanging out here and watching the Sooners play today!
Game Day is Here
After… whatever you want to call the showing at Kansas State, plus a bye week, Sooner fans are ready to see OU in action today. Norman will play host to Iowa State as the Sooners look to get back on track.
Prime time Saturday night under the lights. #ChampionshipNovember

🔗 https://t.co/yP8Lq8uOA2 | #OUDNA pic.twitter.com/2DWQdFyYG8

— Oklahoma Football (@OU_Football) November 4, 2019
Game Information
Day: Saturday, November 9th
Time: 7:00 PM
Location: Norman, OK
TV: FOX
Let's roll.