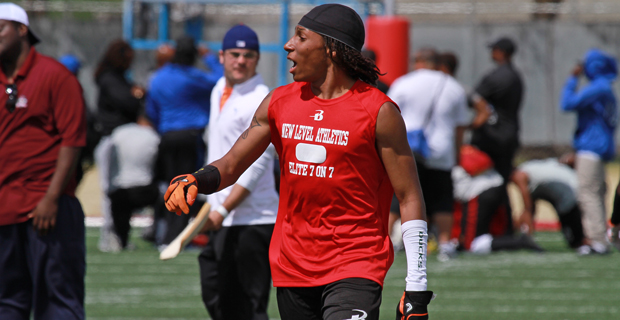 LJ Moore Note (Updated 7:52 am)
Posted on: February 24, 2014
Image from 247sports.com
There have been some rumors about LJ Moore and his current status with the team. We asked around and we were told by one source that LJ Moore has indeed left the team. In fact our source said that LJ left the team more than a week ago.
We have not confirmed this information from a second source so we are not going to speak definitively on this but we will say that the first source had mentioned in the past that this was a possibility as LJ seemed to really want to be at home. He also said that the coaches have tried to work with Moore in order to bring him back to the team but according to the source it was an unsuccessful attempt.
If Moore is indeed gone, we aren't sure yet if there is still a possibility that Moore can return to the team. But again we were told that the coaches made every effort to keep him at Oklahoma.
We want to also note that LJ is still currently listed on the Oklahoma roster.
We will work to try to confirm this through another source but that is the information we have right now.
UPDATE (7:52 am): A second source has now told us that "he (LJ Moore) is no longer with the team for sure." We will continue to try to find as many sources as possible to corroborate but that is two sources now saying he has indeed left the team.