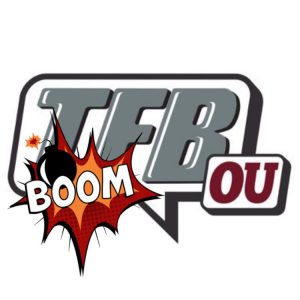 Lincoln Riley & Sooners Get Their Man | Alex Grinch Defensive Coordinator
Posted on: January 4, 2019
On October 7th, one day after a 48 – 45 loss to rival Texas in the Cotton Bowl, the Oklahoma Sooners relieved their defensive coordinator, Mike Stoops, of his duties.
Since that day, there has been much speculation, but little factual information as to which direction OU would go with the hire and when the Sooners would make it known publicly.
As we mentioned earlier in the week, we were hearing a hire was close.
Today, you have your answer.
According to multiple reports now (first reported by Bruce Feldman) The University of Oklahoma has hired Alex Grinch as their new defensive coordinator.
A snapshot look at Grinch's career:
2002 – 2004 – Graduate assistant at Missouri (Head Coach Gary Pinkel)
2005 – 2006 – Cornerback coach New Hampshire (Head Coach Sean McDonnell)
2007 – 2008 – Secondary coach and recruiting coordinator (Head Coach Sean McDonnell)
2009 – 2011 – Defensive back coach Wyoming (Head coach Dave Christensen)
2012 – 2014 – Safeties coach Missouri (Head Coach Gary Pinkel)
2015 – 2017 – Defensive Coordinator and secondary coach Washington State (Head Coach Mike Leach)
2018 – Co-Defensive Coordinator Ohio State (Head Coach Urban Meyer)
The hire falls in line with Lincoln Riley's perceived priorities:
Young coach (38 years old)
Energetic recruiter
Aggressive style of defense