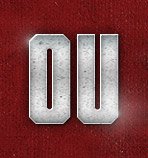 Hot Takes | Sugar Bowl
Posted on: December 29, 2016
–     Most everyone I have spoken to regarding this game has told me the same two things:
1. Oklahoma is going to have a much more difficult time scoring against Auburn than they did against their Big 12 opponents.
2. Look what Ohio State did to OU's offense. Allow me to give a little insight to those assumptions/thoughts.
–     #1. Auburn plays in the SEC West, everyone knows that. Most everyone just assumes it is automatically the toughest division in football. Maybe it is. Maybe it is not. That is beside the point for this rebuttal. The Tigers played four teams this season that finished in the top 30 for total offense: Clemson, Texas A&M, Ole Miss, and Alabama. Auburn went 1-3 in those games and gave up an average of 487 total yards. While I know OU did not face super difficult defenses in the Big 12, Auburn certainly did not face many/any "Big 12" style offenses. The Sooners are 3rd in total offense.
–     #2. Oklahoma finished with 403 yards of offense against Ohio State, including 177 rushing.
–     One of my concerns is not how the Sooners offense matches up with the Auburn defense, but more the Auburn rushing attack versus the OU defense. When Kamryn Pettway was healthy, and Rhett Lashlee was calling the plays, the Tigers averaged over 500 yards per game and almost 39 points per contest.
–     Pettway, even battling injury, averages over six yards per carry. He has 1123 rushing yards and will pose a big threat to the Sooners defense. Malzahn expects him to be close to 100%.
–     Kerryon Johnson gives Auburn a very good 1-2 punch with 862 rushing yards of his own.
–     Back to the Tigers defense, they DO rank 20th in total defense and 5th in scoring. It will be interesting to see how they approach the Sooners. I expect to see a lot of aggressive coverage on the wide receivers, and a good mix of twists and other stunts to try and confuse the Sooners offensive linemen.
–     While his system has changed somewhat due to coaching in a Power 5 conference, Gus Malzahn is still the type of coach who likes to call successful plays until they are stopped by the opponent. Lashlee played quarterback for Malzahn in high school and has been with him forever. I expect to see a similar type of play calling should there be a few gashing plays against the Sooners defense. If a power play works to the short side of the field, be looking for it again. And again, and again.
–     The key, defensively for the Sooners, will be sure tackling. It seems OU has missed so many tackles this season. The defenders will need to be aggressive and angry when they arrive at the point of contact.
–     I sincerely believe Lincoln Riley (and Bob Stoops) want to come out and be physical and prove to Auburn that OU is not a "soft Big 12 offense". Look for heavy doses of Mixon and Perine.
–     Obviously, the run game can open up the passing game, and I think you will see a very balanced attack in New Orleans.
–     Baker Mayfield is the best quarterback Auburn has faced this season. Yes, better than DeShaun Watson and Chad Kelly.
–     Joe Mixon is the most dynamic offensive threat Auburn has faced this season.
–     A no brainer, since he won the Biletnikoff Award, but Dede Westbrook is the best wide receiver Auburn has faced this season.
–     Arkansas is not a great team, by any stretch, but Auburn's 56-3 domination of the Razorbacks should have Sooner fans a bit worried. Will that be the Tigers team that trots out against Oklahoma?
–     The main question for most will be "Can the Sooners move the football?". The answer to that is "yes". The better question is, "Can the Sooners put the ball in the end zone?".
–     I really believe the OU offensive line will hold up just fine.
–     In the past, teams that seem one-dimensional have found little success against a Mike Stoops defense. I wonder if this will be the case on Monday. Will M. Stoops sell out to stop the run and just count on Auburn not being able to beat Oklahoma on the scoreboard by throwing the football?
–     To go with that thought, Auburn is 112th in passing offense.
–     What Should Be A Sooner Fan's Biggest Concern? Time of possession. Normally, I scoff at this statistic but it is noteworthy with Auburn's running attack if OU can not get off the field defensively, the Tigers can chew up large chunks of the game clock. How do you effectively beat a high-powered offense? Keep them off the field. The offensive system created by Malzahn, prides itself on being able to go at lightning speeds and score points quickly. This philosophy lends itself to being able to move the football by passing and running. This year, I do not see this Auburn team doing that and the Arkansas high school Malzahn famously introduced the Hurry Up No Huddle was defeated a few times by a conference opponent with far less talent by getting three to four yards per carry and not snapping the football until the play clock was at 0:01. If Auburn is able to win the time of possession while also scoring a few touchdowns, it will spell trouble for Oklahoma.
–     Player for Sooner Fans to Watch? Geno Lewis. This is the type of game I expect to have a lot of third down situations for Oklahoma. Lewis has been phenomenal in these situations virtually all season and Mayfield trusts him. Lewis will be a key factor.
–     Fun Fact: In August, 1997, Malzahn, in a high school scrimmage, unveiled the Hurry Up No Huddle for the first time. The live scrimmage featured Shiloh Christian School (Malzahn's team) and the Gravette Lions. Some young punk was the free safety for the Lions and was completely out of whack trying to make sure everyone was lined up correctly and in the correct coverages. The final score was Shiloh 40 Gravette 3. The free safety was yours truly. It still burns a little deep down inside.
–     O/U Mayfield passing yards: 345
–     O/U Mixon and Perine combined rushing yards: 180
–     O/U Auburn total rushing yards: 300
–     O/U Oklahoma turnovers: 2
–     O/U Westbrook receiving yard: 115
–     O/U Mark Andrews targets: 4
–     O/U Mixon receptions: 3
–     O/U Perine rushing yards: 84 (needs 83 to become OU's all-time leader)
I think this has the makings to be one of the better bowl games. On paper, regardless of records, Auburn and Oklahoma do match up well. Auburn will thump their chests early because…well, SEC. If Oklahoma can come out early and punch them in the mouth, I think it could be a comfortable victory for the Sooners. I hate taking different seasons and teams and comparing BUT for the sake of this piece I will. In the 2014 Sugar Bowl, Alabama was surprised at how physical Oklahoma was. I am convinced of that. This is a far more physical Oklahoma offense than that season. OU's defense, if you will recall, had been much aligned in 2013. The Sooners finished the season ranked 64th in total defense. In 2016, OU is 88th. While Alabama got their yardage and points in the 2014 Sugar Bowl, the OU defense did just enough and created just enough takeaways. I think it happens again.
FINAL SCORE PREDICTION — Oklahoma 41 Auburn 30