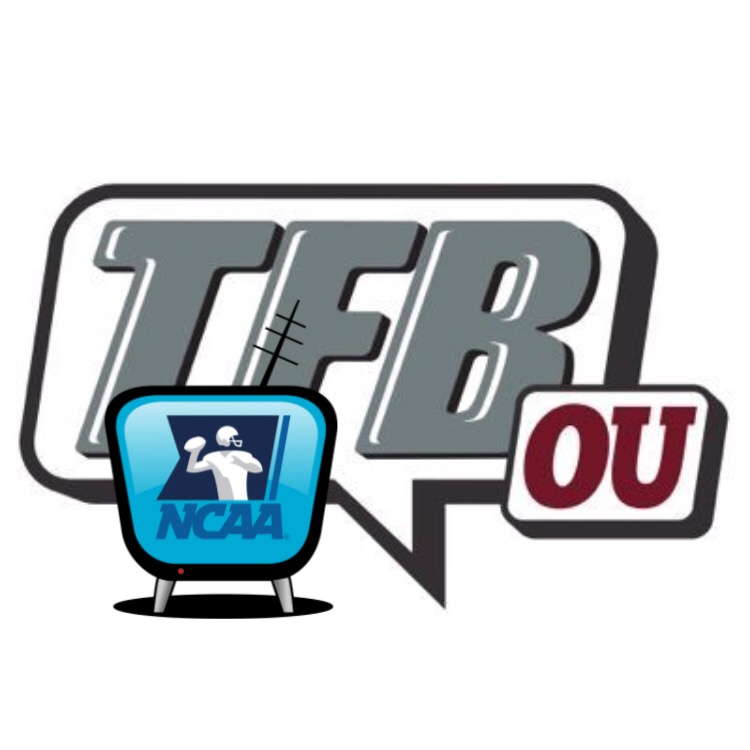 CFB Open Thread | 2019 Week 2
Posted on: September 6, 2019
All times listed in CDT.
After a relatively straight forward Week 1, we're on to Week 2.
OU plays at 6:00 on Saturday, but there's plenty more football to watch. This thread will highlight a few games to watch and give TFB readers a place to hang out while catching this weekend's football.
Big 12 Games
Week 1 had all 10 Big 12 teams playing a non-conference opponent.
Results
The Good: Oklahoma beat Houston with an impressive offensive showing and an overall encouraging defensive performance. Oklahoma State beat Oregon State, showing off its offense. Several Big 12 teams handled business against lesser squads: Texas with Louisiana Tech, Baylor against SFA, Kansas State vs Nicholls, TCU against Arkansas-Pine-Bluff, and Texas Tech against Montana State.
The Bad: I can't in good faith mark the other games as "good," even though they resulted in wins against FCS squads. Iowa State needed double OT to put away Northern Iowa. Kansas squeaked by Indiana State. West Virginia managed to hold off James Madison.
Week 2 has only 8 non-conference games.
Saturday
11:00 AM
Bowling Green at Kansas State
West Virginia at Missouri (ESPN2)
3:00 PM
UTSA at Baylor
6:00 PM
South Dakota at #4 Oklahoma
Coastal Carolina at Kansas (ESPN+)
McNeese at Oklahoma State (ESPN+)
6:30 PM
#6 LSU at #9 Texas (ABC)
7:00 PM
UTEP at Texas Tech
Other Games of Note
(Ok, maybe some of these are just "best option at that time slot.")
Friday
8:00 PM
Marshall at #24 Boise State (ESPN2)
Saturday
11:00 AM
Cincinnati at #5 Ohio State (ABC)
Army at #7 Michigan (FOX)
2:30 PM
#12 Texas A&M at #1 Clemson (ABC)
9:30 PM
Cal at #14 Washington (FS1)
#23 Stanford at USC (ESPN)