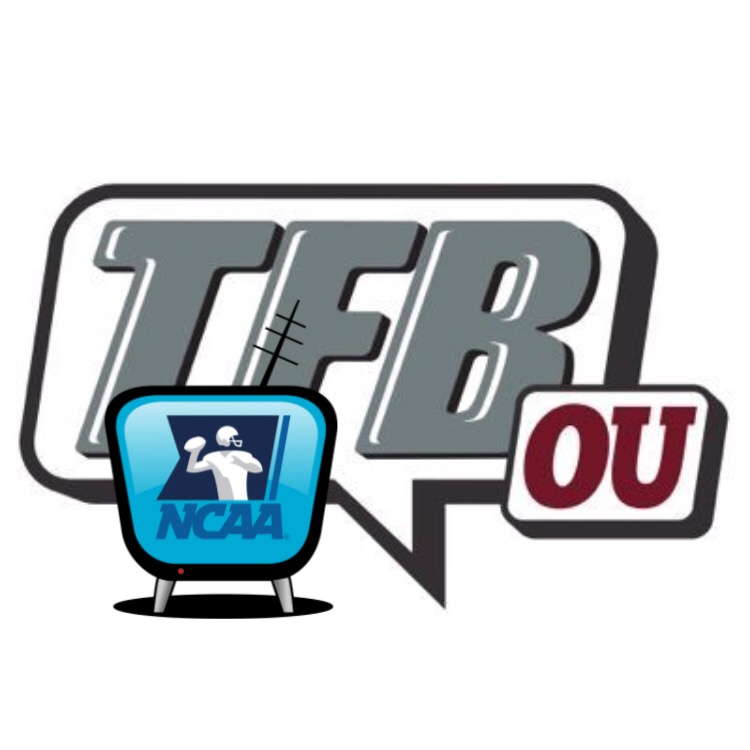 CFB Open Thread | 2019 Week 13
Posted on: November 23, 2019
All times listed in CDT.
Here comes week 13!
OU plays Saturday evening, but there's plenty more football to watch. This thread will highlight a few games to watch and give TFB readers a place to hang out while catching this weekend's football.
Big 12 Games
Week 12 featured 5 Big 12 matchups.
Results
The Good: Oklahoma pulled off a comeback for the ages against Baylor. Iowa State got a big win against a ranked Texas. Oklahoma State handled business against Kansas. West Virginia surprised everyone by beating Kansas State. TCU continued its push for a bowl game with a win over Texas Tech.
The Bad: Texas Tech all but guaranteed itself no bowl game.
The Ugly: Kansas was not even sort of competitive against the Cowboys. Kansas State once again blew a game and lost their ranking. Texas hit four losses for the tenth season in a row. Baylor looked great in the first half, but blew any chance of a Playoff run.
Week 12 has 5 conference games.
Saturday
11:00 AM
#21 Oklahoma State at West Virginia (ESPN2)
Kansas at #22 Iowa State
2:30 PM
Texas at #14 Baylor (FS1)
6:00 PM
Kansas State at Texas Tech (FS1)
7:00 PM
TCU at #9 Oklahoma (FOX)
Other Games of Note
(Ok, maybe some of these are just "best option at that time slot.")
Saturday
11:00 AM
#8 Penn State at #2 Ohio State (FOX)
2:30 PM
UCLA at #23 USC (ABC)
#24 SMU at Navy (CBSSN)