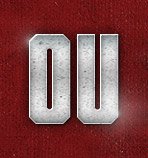 Breiden Fehoko News
Posted on: February 26, 2014
I've got great news about STUD DL, Breiden Fehoko. We we're chatting this afternoon and he mentioned how he called coach Montgomery and coach Stoops and today and he said he "loves" talking to them. He said they are "too real".
Then he drops the news on me that he is now planning on taking an unofficial visit to Oklahoma. He will be attending the spring game!
I was going to add this to the Open Post but with a talent like Fehoko this news needed it's on post!