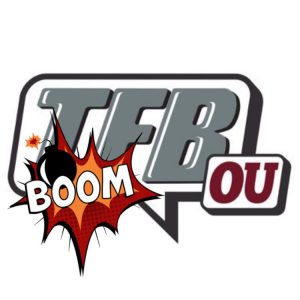 Boom News! | Grad Transfer Offensive Lineman RJ Proctor Commits To OU
Posted on: March 10, 2019
The Sooners picked up some welcomed news on Sunday morning as UVA Grad Transfer offensive lineman RJ Proctor announced he has chosen to play his last year of eligibility at OU.
We first brought RJ to your attention back in late January, as a grad transfer 'name to know'.
Proctor (6'4/335) saw the field for all 13 of UVA's games during the 2018 season. He started five of those, three at right guard, two at left guard. The versatile lineman will be eligible to play immediately in 2019 as a graduate transfer.
The Sooners lost nine offensive linemen to attrition this cycle and Proctor will add some immediate help.
As we have mentioned, Proctor was on his official visit to Norman this weekend and I have been in touch with him throughout his visit and it's an understatement to say he has been enjoying himself.
Last night when I asked him if anything ha stood out while on his trip he just replied by saying "Everything. The facilities, the staff, the guys on the squad. All good."
Yesterday Proctor got to take in a practice, go to position meetings and go in for film study as well.
We exchanged a few more messages and when we were talking about the practice, he said: "Everything is really organized and smooth, I do see where I could help out a lot as well."
I will have more from RJ once his visit is over, but today was a good day as the Sooners added a nice piece to their offensive line puzzle for the 2019 season.