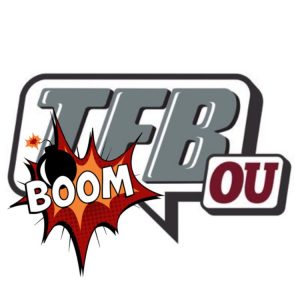 Boom News! | 2020 WR Brian Darby Commits to Oklahoma
Posted on: June 6, 2019
Sooners gained a commitment today from 2020 Wide Receiver Brian Darby out of College Station, Texas.
Darby wasted no time in verbally committing to the Sooners as he was offered on Monday night following the OU satellite camp in Houston.
As I mentioned in the post about his offer on Tuesday, things moved along quicker than anyone suspected and he committed to OU later the same week.
When I caught up with him, Darby let me know that he wants to get up to Norman as soon as possible for a visit. He said he would like to take an unofficial in the near future and he would also like to take his official visit in the fall.
With his commitment, the Sooners now have nine commitments in the #20Deep class.