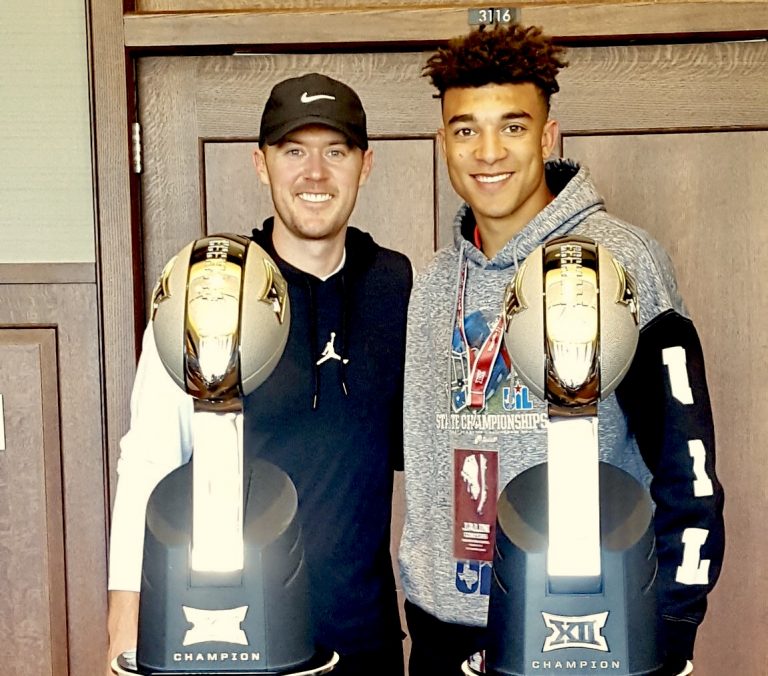 Boom News! | 2020 TE Jalin Conyers Commits to Oklahoma!
Posted on: July 12, 2019
The Sooners remain scorching hot on the recruiting trail this summer as they picked up a commitment from elite 2020 tight end Jalin Conyers (Gruver, TX)
The 6'4″ 220 lb athlete holds over 20 offers from across the country which includes offers from Georgia, Ohio State, Texas, Texas A&M, Michigan, and USC.
Conyers cut down his list to a top three of OU, Georgia, and Ohio State back on June fourth.
While Conyers unofficially visited Norman a couple of times this spring and summer (April and June) he visited the other two schools in his top three both unofficially and officially.
The lure of playing in Oklahoma's offense and the proximity to home were very attractive to Conyers as he was going through his recruiting process and in the end, it was enough for the Sooners to secure his commitment.
Following one of his unofficial visits to Norman, he told Super K "For my family and my friends being able to watch, especially being from a small town and not being able to go as many places, it's honestly in the back of my head that I kind of want to go somewhere close but at the end of the day I'm going to to a place where I believe that I fit in and a place where my mom and dad, whether it's far or close that they will be glad to go to any time and watch games and be a part of it".
He found the perfect blend of a program which excels in developing tight ends which is also close enough to home so that his family will be able to easily make the trip to see him play on a regular basis.
Conyers becomes the Sooners 15th commit in the class and their seventh since the beginning of June.