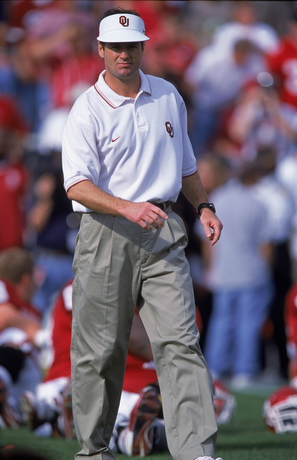 Best Wins of the Bob Stoops Era Tournament: Round 4 Results
Posted on: July 10, 2017
Image of Stoops via Reddit
Welcome to the Round 4 results of our "Best Wins of the Bob Stoops Era Tournament." This tournament started a few weeks ago, with the goal of finding out which wins in the Stoops era were the most beloved by Sooner fans. Each Friday, we will offer up a bracket of the Best Wins of the Bob Stoops Era, with different wins going up against each other. You will all get the opportunity to vote for the wins you think were the best until Sunday afternoon. We'll post the results each Monday, with an updated Bracket. Then, we'll do it all again for the next round. If you missed the last round, although the voting is over, it can be found here: TFB: Best Wins of the Bob Stoops Era Round 4.
Round 4 pitted some all time great wins against each other. The Bracket below shows which wins moved onto the Championship.
Bracket After Round 4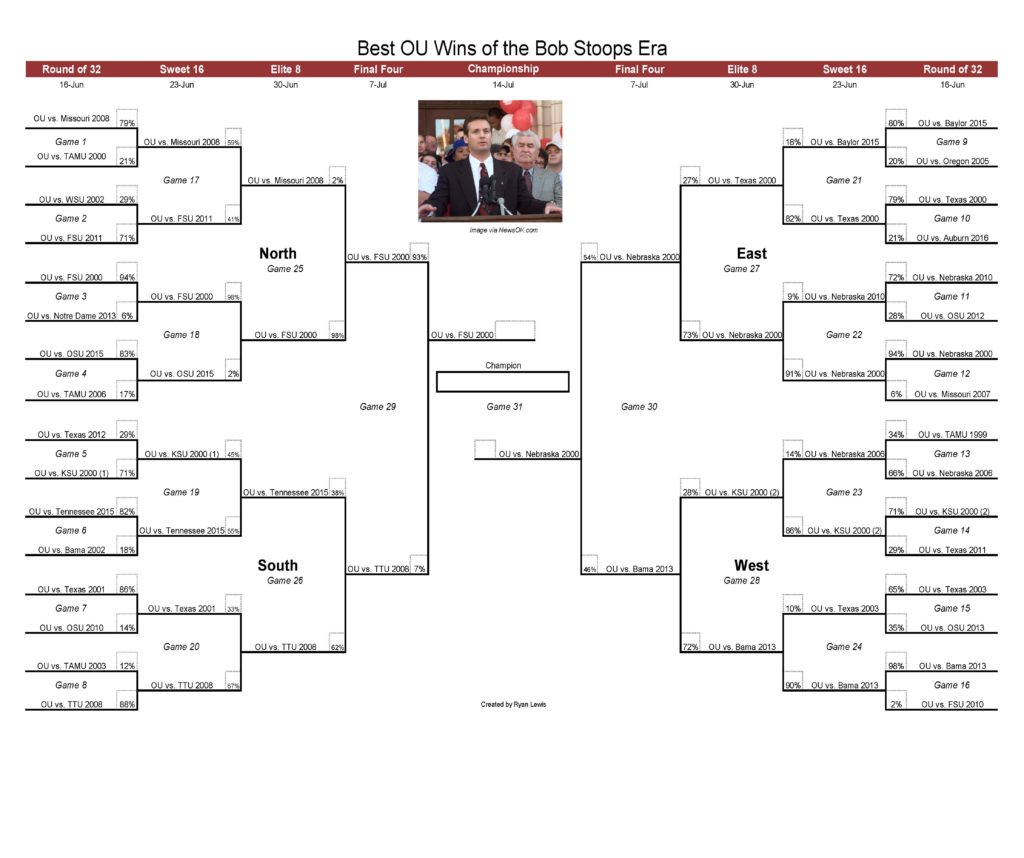 The National Championship game took control over the TTU game. The other side, however, was very close; 2000 Nebraska squeaked out a victory over the Sugar Bowl. All four were great games.
Thanks to all who voted on Round 4. As a reminder for the Championship, please vote! No login is required, just a click of the mouse. We'll open voting on Friday to crown our Champion.